Truck crashes near White House, driver arrested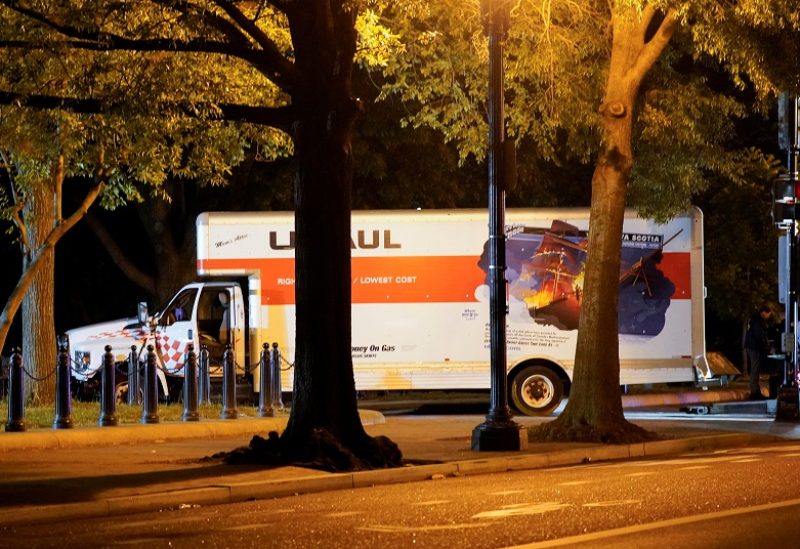 The US Secret Service announced that a man was arrested during the night after driving a U-Haul box truck into a barrier near the White House. According to their statement, no Secret Service or White House personnel were injured in the incident, and the cause and details of the crash are currently being investigated. The truck collided with the barriers located at Lafayette Square, which is adjacent to the residence of the US president.
US Secret Service spokesperson Anthony Guglielmi said the U-Haul was deemed safe, and that "preliminary investigation reveals the driver may have intentionally struck the security barriers."
He added that charges would be filed over the incident.
US media reports said that investigators found what appeared to be a Nazi swastika flag during the search, but no further information on the flag was provided.
According to the Washington Post, a nearby hotel was evacuated at the request of the Secret Service.
Officials said a call at 9:40 p.m. (0140 GMT) for a package investigation prompted a major law enforcement and public safety response. Investigators later reported that the U-Haul was mostly empty.