Trucks to enter Gaza carrying medical supplies and food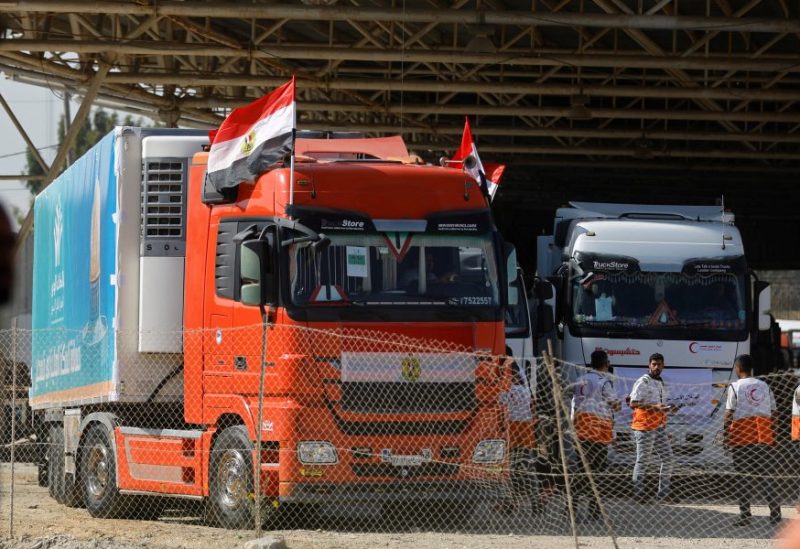 A convoy including 20 aid trucks was due to enter the Gaza Strip on Saturday from Egypt carrying medicine and food supplies, a statement from Palestinian group Hamas said.
"The relief aid convoy that is supposed to enter [Gaza] today includes 20 trucks that carry medicine, medical supplies, and a limited amount of food supplies (canned goods)," Hamas's media office said.
Egyptian state TV showed trucks that have been waiting for days entering the border crossing area from Egypt's Sinai Peninsula.