Trump pledges to expel immigrants who support Hamas, ban Muslims from the U.S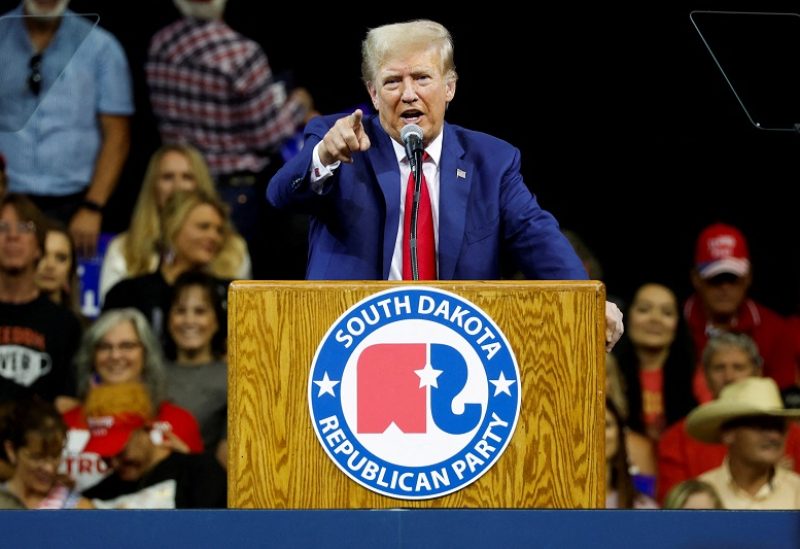 On Monday, Donald Trump made a campaign vow to ban immigrants who support Hamas from entering the country and to send law enforcement to pro-Hamas rallies to apprehend and deport anybody who openly support the Palestinian militant group.
During a campaign visit in Iowa, Trump addressed the at least 1,300 Israelis killed by Hamas that started a conflict in which Palestinian health officials claim Israel killed over 2,800 Palestinians in Gaza.
Trump, president from 2017-2021, said that if elected to a second White House term he will ban entry to the U.S. of anybody who does not believe in Israel's right to exist, and revoke the visas of foreign students who are "antisemitic."
He also vowed to step up travel bans from "terror-plagued countries." He did not explain how he would enforce his demands, including the one requiring immigrants to support Israel's right to exist under what he called "strong ideological screening."
Many of Trump's immigration policies were challenged in court during his presidency and his newest pledges could also face challenges.
A ban he imposed on immigrants from some Muslim-majority nations was struck down in lower courts but ultimately upheld by the U.S. Supreme Court. Biden ended that ban when he took office.
Trump said on Monday he would ban immigrants from Libya, Somalia, Syria and Yemen "or anywhere else that threatens our security". Trump also read a poem that he used to liken immigrants to deadly snakes.