Tunisia judiciary investigates alleged US funding of presidential election campaign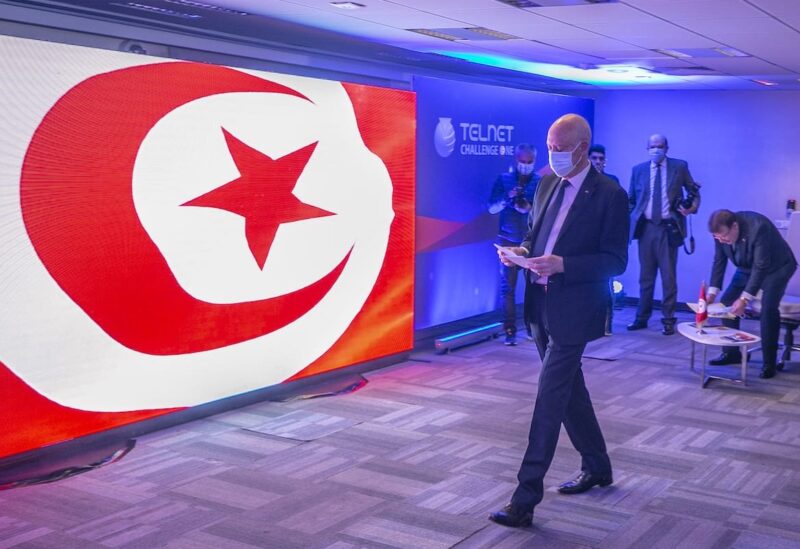 Fawzi Al-Daas, the director of Tunisian President Kais Saied's 2019 election campaign, announced that the military judiciary had opened an investigation on 20 April into accusations made by MP Rached Khiari. Khiari has alleged that Saied received US funding to boost his chances of winning the presidency, sparking widespread controversy in the country.
Al-Daas disclosed in statements published by the official news agency: "I was summoned today (Tuesday) as a witness before the prosecutor's office of the military court after opening an investigation about a video published by MP Rached Khiari, on Monday night on his Facebook page." Al-Daas indicated that Khairi accused him of receiving foreign funding via postal orders for the benefit of the head of state who took office on 23 October, 2019, and that he has documents to prove it.
Al-Daas refused to provide more details about the case, stating: "The file is now before the court."
On 19 April, Al-Daas announced that he had decided to sue Khiari for accusing him of receiving foreign funds during the election campaign of President Saied in 2019.
Khiari confirmed in a video that Saied received $5 million from a US intelligence officer during the term of former US President Donald Trump to fund his election campaign. He further noted that he had a videotape and audio recordings: "Confirming that Al-Daas is the one who received this money via postal orders."
Khiari added: "The party that financed Saied's campaign handed him the proof, after the president changed his allegiance from the Americans to the French side," while calling on the judiciary to investigate the file.