Tunisians hold sit-in to demand freedom of expression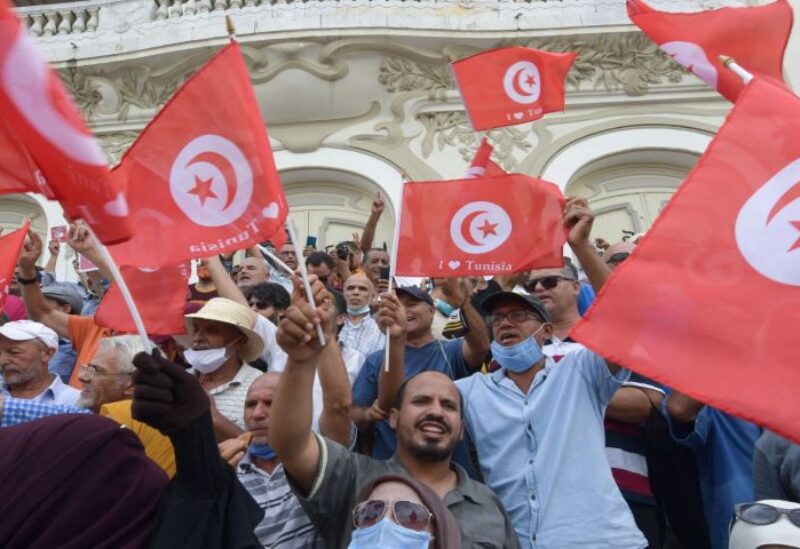 After the trial of a student activist, scores of Tunisians took part in a sit-in in the capital Tunis to demand "lifting restrictions on freedom of expression and opinion.
Activists and members of the General Union of Tunisian Students (UGTE), a student union, participated in a protest against the background of the trial of student activist Othman Al-Aridi.
Al-Aridi, who has been released on bail, said: "I was arrested for demonstrating in the capital about two weeks ago, and this came because of malicious charges."
"It was later proven, when I was presented to the Public Prosecution at the Court of First Instance on charges of assault and attempting to stab a security officer, that it was incorrect."
"My message, along with the participants in today's protest, is based on the need to respect the right to freedom of expression and opinion of every Tunisian. These rights must not be restricted because of our disagreement."
Several human rights parties in Tunisia recently warned of the decline in freedoms and increasing restrictions on freedom of expression.
This is in spite of President Kais Saied stressing that "there is absolutely no room for violating human rights, and there is no room for violating rights and freedoms, because we will never accept that."
Saied has held nearly total power since 25 July when he sacked the prime minister, suspended parliament and assumed executive authority citing a national emergency.
He appointed a prime minister on 29 September and a government has since been formed.
The majority of the country's political parties slammed the move as a "coup against the constitution" and the achievements of the 2011 revolution. Critics say Saied's decisions have strengthened the powers of the presidency at the expense of parliament and the government, and that he aims to transform the country's government into a presidential system.
On more than one occasion, Saied, who began a five-year presidential term in 2019, said that his exceptional decisions are not a coup, but rather measures within the framework of the constitution to protect the state from "imminent danger".