Turkey-Armenia gate opens for first time in decades to allow aid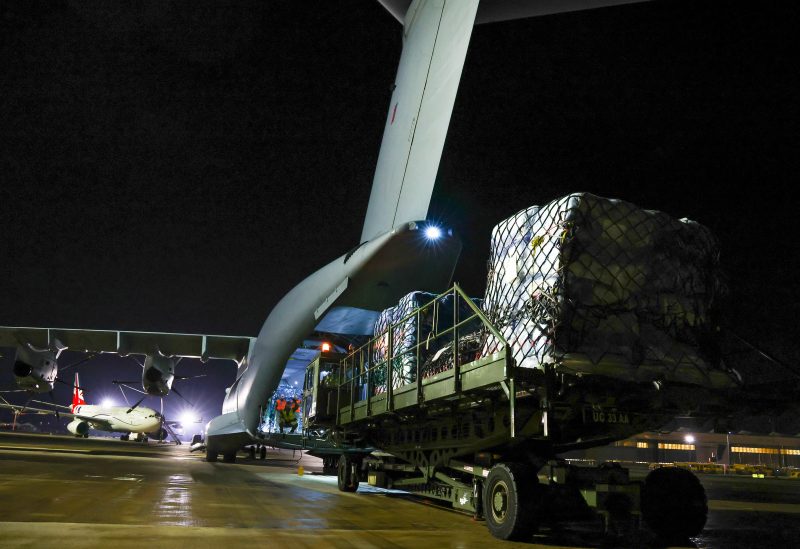 According to the state-run Anadolu news agency and a diplomat, a border gate between long-time enemies Turkey and Armenia has been opened for the first time in 35 years to allow help for victims of the terrible earthquakes in southern Turkey.
Serdar Kilic, Turkey's special representative for Armenia, tweeted images of trucks passing through the Alican crossing on the Turkish side of the Aras river between the two nations.
"I will always remember the generous aid sent by the people of Armenia to help alleviate the sufferings of our people in the earthquake stricken region in Turkey," Kilic said, thanking Armenian officials.
Anadolu said the crossing was last used to send aid from the Turkish Red Crescent to earthquake-hit Armenia in 1988.
Last year, Turkish and Armenian leaders met informally at a European summit, following a meeting by their foreign ministers, in efforts to mend decades of animosity.
Ankara has not had diplomatic or commercial ties with Armenia since the 1990s. They are at odds primarily over the 1.5 million people Armenia says were killed in 1915 by the Ottoman Empire, the predecessor to modern Turkey.
Armenia says this constitutes genocide.
Turkey accepts that many Armenians living in the Ottoman Empire were killed in clashes with Ottoman forces during World War One, but contests the figures and denies it was systematic.