Turkey: Eyes on Russian aircraft upset US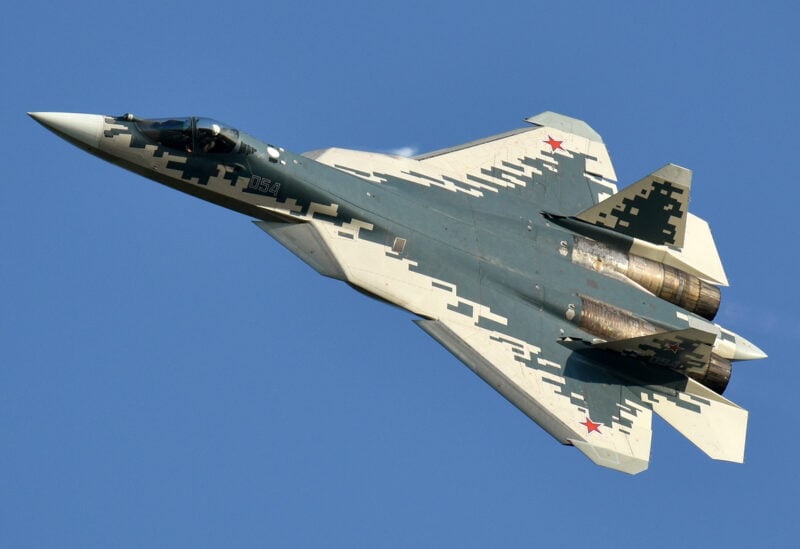 Russia's announcement that it is ready to hold negotiations with Ankara on the delivery of Su-35 and Su-57 fighter aircraft if requested may cause further tensions between the US and Turkey, experts say.
Turkey hired a Washington-based law firm last month to lobby for its readmission to the US F-35 fighter jet program after it was suspended following its purchase of the Russian air defense system. Washington says the presence of the Russian S-400 system in Turkey would be incompatible with NATO systems and expose the F-35s to possible Russian ploys.
Turkey's previous order for about 100 F-35s was also canceled by the US, pushing Ankara to search for alternatives from other procurers and to focus on building its own fighter jet.
On March 12, Valeria Reshetnikova, the spokesperson for Russia's Federal Service for Military and Technical Cooperation (FSMTC), said: "As for Ankara's potential plans of purchasing Russian Su-35 and Su-57 fighters, the Turkish side has been informed about their technical specifications in full. If there is a request from Turkey for these planes, we are ready for negotiations on this issue."
"The Turkish side has for quite long stated its intention to implement the project of developing its own TF-X fifth-generation fighter. Russia earlier indicated that it was ready to consider the possibility of cooperation under this program. However, we have not received the corresponding request from Ankara so far," Reshetnikova said.
Russia's call last week for Ankara to reconsider its previous decision on the Su-57s aims to draw Turkey further away from Washington and avoid a "reset" in the relationship, analysts say.
Aydin Sezer, an expert on Turkey-Russia relations, said the latest call by Russia to negotiate the purchase of Russian-made aircraft is a tactical move to keep Moscow-Ankara military cooperation on the Western agenda.