Turkey finds a few more earthquake survivors but hopes dwindle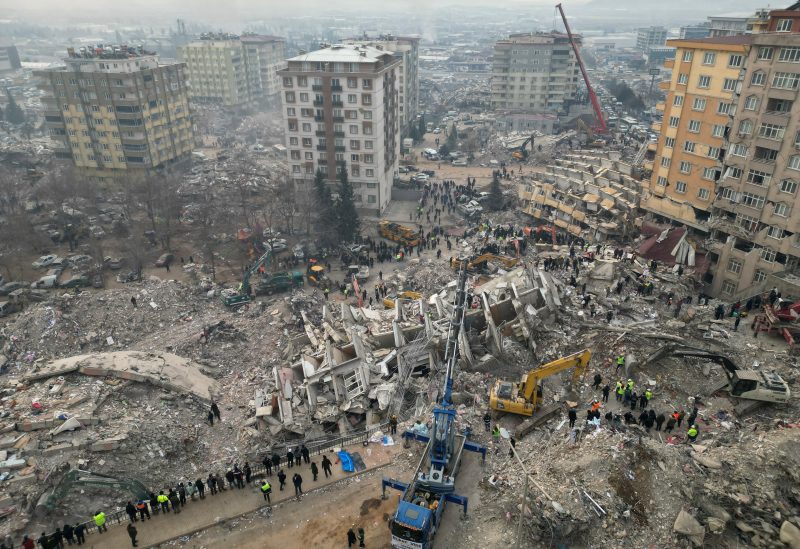 A week after the nation's biggest earthquake in modern history, rescuers in Turkey extracted a few survivors from collapsed buildings on Monday and were excavating to reach a grandmother, mother, and daughter from a single family.
As the aggregate death toll in Turkey and neighboring Syria from the 7.8 magnitude earthquake on February 6 and a major tremor mere hours later soared past 37,000, there were fewer hopes of finding many more survivors.
In the shattered Syrian city of Aleppo, U.N. aid chief Martin Griffiths said the rescue phase was "coming to a close", with the focus switching to shelter, food and schooling.
As a Polish team said they would head home on Wednesday, rescuers in Turkish cities cheered when people were freed from seven days under the rubble. But in many places, the grief was still overwhelming as more bodies were found and relatives blamed the government for a slow response.
In the southeastern Turkish city of Adiyaman, a young girl named Miray was recovered alive and a 35-year-old woman was also rescued, officials said.
Another woman was pulled from under crumbled masonry and twisted steel rods in Antakya and was applauded as she was placed into an ambulance, a video shared online by Istanbul's mayor showed. Broadcaster Haberturk reported another woman, and two children were also rescued in Antakya.