Turkey's Erdogan, Egypt's Sisi discuss energy cooperation at G20 Summit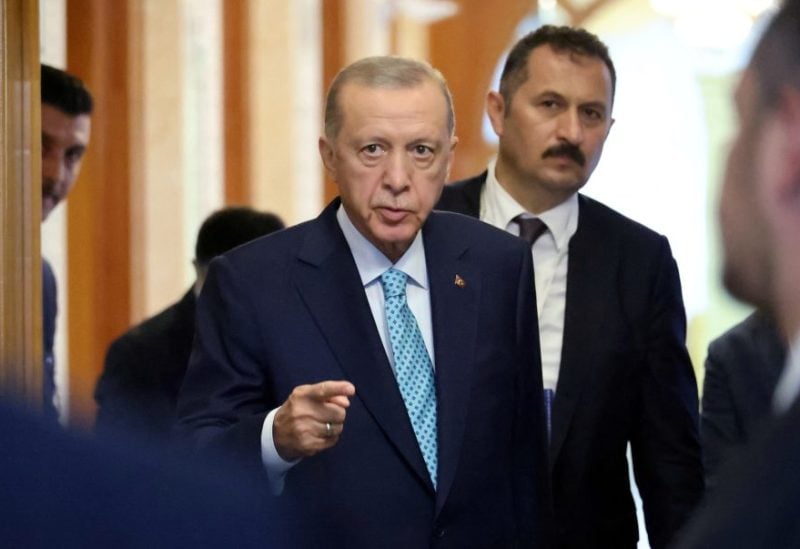 Turkey's President Tayyip Erdogan visited Egypt's President Abdel Fattah al-Sisi on the margins of the G20 conference in the Indian capital of New Delhi on Sunday, according to Erdogan's office.
Erdogan and Sisi talked about bilateral relations and energy cooperation between Turkey and Egypt, as well as regional and global concerns, according to the statement.
Egypt and Turkey upgraded their diplomatic relations by appointing ambassadors to each other's capitals in July after a decade of tension.
Appointment of ambassadors marked a "new era" between Ankara and Cairo, Erdogan told Sisi during their meeting, according to the Turkish presidency's statement.
The two nations' relations broke down in 2013 after Egypt's then-army chief Sisi led the ouster of the Muslim Brotherhood's Mohamed Mursi, an ally of Ankara.
Erdogan also told Sisi that Turkey attaches importance to reviving cooperation with Egypt in the fields of liquefied natural gas (LNG) and nuclear energy.