Turkiye election count shows Erdogan may go to a presidential election runoff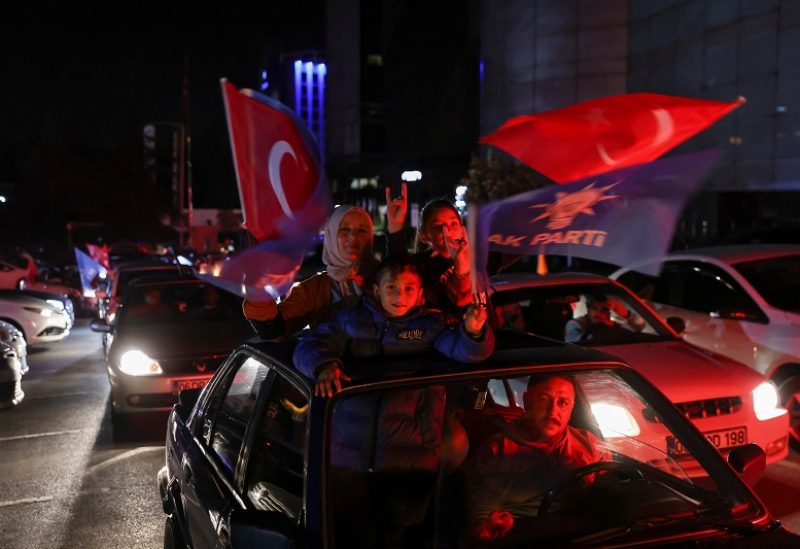 More than 64 million people, including the overseas voters, were eligible to vote and nearly 89 percent voted. This year marks 100 years since Turkiye's establishment as a republic — a modern, secular state born on the ashes of the Ottoman Empire.
Voter turnout in Turkiye is traditionally strong, despite the government suppressing freedom of expression and assembly over the years and especially since a 2016 coup attempt. Erdogan blamed the failed coup on followers of a former ally, cleric Fethullah Gulen, and initiated a large-scale crackdown on civil servants with alleged links to Gulen and on pro-Kurdish politicians.
Internationally, the elections were seen as a test of a united opposition's ability to dislodge a leader who has concentrated nearly all state powers in his hands and worked to wield more influence on the world stage.
Erdogan, along with the United Nations, helped mediate a deal with Ukraine and Russia that allowed Ukrainian grain to reach the rest of the world from Black Sea ports despite Russia's war in Ukraine. The agreement, which is implemented by a center based in Istanbul, is set to expire in days, and Turkiye hosted talks last week to keep it alive.
But Erdogan also has held up Sweden's quest to join NATO while demanding concessions, contending that nation was too lenient on followers of the US based cleric and members of pro-Kurdish groups that Turkiye considers national security threats.
Critics maintain the president's heavy-handed style is responsible for a painful cost-of-living crisis. The latest official statistics put inflation at about 44 percent, down from a high of around 86 percent. The price of vegetables became a campaign issue for the opposition, which used an onion as a symbol.
In contrast with mainstream economic thinking, Erdogan contends that high interest rates fuel inflation, and he pressured the Central Bank of the Republic of Turkiye to lower its main rate multiple times.
Erdogan's government also faced criticism for its allegedly delayed and stunted response to the 7.8 magnitude earthquake that left 11 southern provinces devastated. Lax implementation of building codes is thought to have exacerbated the casualties and misery.
In his election campaign, Erdogan used state resources and his domineering position over media to try to woo voters. He accused the opposition of colluding with "terrorists," of being "drunkards" and of upholding LGBTQ+ rights, which he depicts as threatening traditional family values in the predominantly Muslim nation.
In a bid to secure support, the Turkish leader increased wages and pensions and subsidized electricity and gas bills, while showcasing Turkiye's homegrown defense and infrastructure projects.
"Paychecks, or putting food on the table doesn't necessarily surmount the identification one feels for one's own political party," Eissentat, the university professor, said. "Erdogan's efforts at polarization, demonization of the opposition as traitors and as terrorists, the use of culture wars, … that's all made to play on those dynamics."
Kilicdaroglu's Nation Alliance pledged to return Turkiye's governance system to a parliamentary democracy if it won both the presidential and parliamentary ballots. It also promised to restore the independence of the judiciary and the central bank.
"We have all missed democracy so much. We all missed being together," Kilicdaroglu said after voting at a school in Ankara.
Also seeking the presidency was Sinan Ogan, a former academic who had the backing of an anti-immigrant nationalist party and more than 5 percent of votes tallied so far.