Turkiye says 26 militants 'neutralized' as conflict escalates in Syria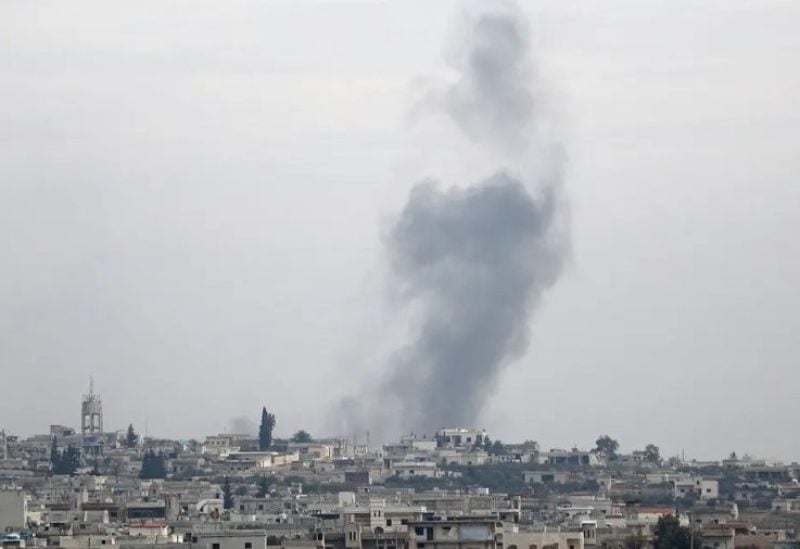 Turkey's military reported that they "neutralized" 26 Kurdish militants in northern Syria during overnight operations. These actions were taken in response to a rocket attack on a Turkish base. The escalation in conflict comes nearly a week after a bombing incident in Ankara.
Turkiye typically uses the term "neutralized" to mean killed.
The rocket attack on the base, by the Syrian Kurdish YPG militia, killed one Turkish police officer and wounded seven officers and soldiers in northwest Syria's Dabiq area on Thursday evening, Ankara said.
The defense ministry said Turkiye separately conducted air strikes and destroyed 30 militant targets elsewhere in northern Syria, including an oil well, a storage facility and shelters.
The outlawed Kurdistan Workers Party (PKK) claimed responsibility for Sunday's bombing in Ankara that left the two attackers dead and wounded two police officers. Turkiye said the attackers came from Syria but the Syrian SDF forces denied this.
Turkiye lists the YPG as a terrorist organization and says it is indistinguishable from the PKK, which has fought an insurgency against the Turkish state since 1984 in which more than 40,000 people have been killed.
The United States and European Union deem the PKK but not the YPG as terrorists.
The YPG is also at the heart of the SDF forces in the US-led coalition against Daesh militants. US support for them has long caused tension with Turkiye.
The SDF said Turkish attacks had killed eight people since the Ankara bombing.
Underscoring the tension, the Pentagon said the United States had on Thursday shot down an armed Turkish drone that was operating near its troops in Syria, the first time Washington has brought down an aircraft of NATO ally Turkiye.
A Pentagon spokesman said Turkish drones were seen carrying out airstrikes in Hasakah, northeast Syria, and one drone came within less than a half a kilometer (0.3 miles) of US troops, was deemed a threat and shot down by F-16 aircraft.
A Turkish defense ministry official said the drone did not belong to the Turkish armed forces. However, a security source said Turkiye's National Intelligence Agency (MIT) had carried out strikes in Syria against Kurdish militant targets.
Ankara said on Thursday a ground operation into Syria was one option it could consider. Turkiye has mounted several previous incursions into northern Syria against the YPG.