Two killed as tornadoes, storms rip through Oklahoma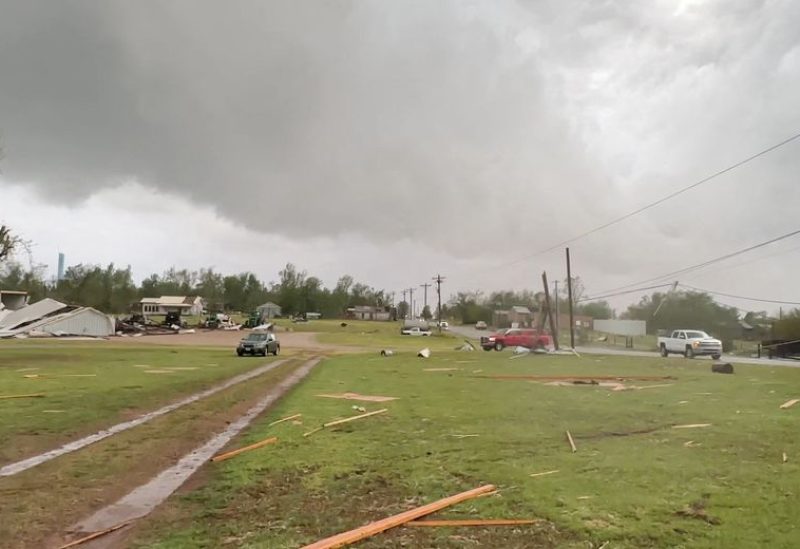 According to local police, at least two individuals were killed in McClain County, Oklahoma, when violent thunderstorms and tornadoes ripped across numerous parts of the Central United States late Wednesday.
The storms killed at least two people and left other more injured and stranded in their houses, according to McClain County Emergency Management, which urged locals to avoid the impacted regions in a Facebook post.
The National Weather Service (NWS) had issued warnings for severe thunderstorms, hail, and tornadoes for Wednesday into the night across parts of the Central U.S. including Oklahoma, Kansas and Iowa.
Strong thunderstorms with severe weather potential were forecast for Thursday morning into the afternoon, according to the NWS.
Almost 20,000 customers in Oklahoma remained without power as of early Thursday due to the storms, according to the website poweroutage.us.
This comes weeks after a tornado tore through southeastern Missouri, killing five people. A previous bout of thunderstorms also unleashed a tornado last month that devastated the town of Rolling Fork, Mississippi, destroying many of the community's 400 homes and killing 26 people.