Two killed, five injured in shooting during Virginia high school graduation event, one held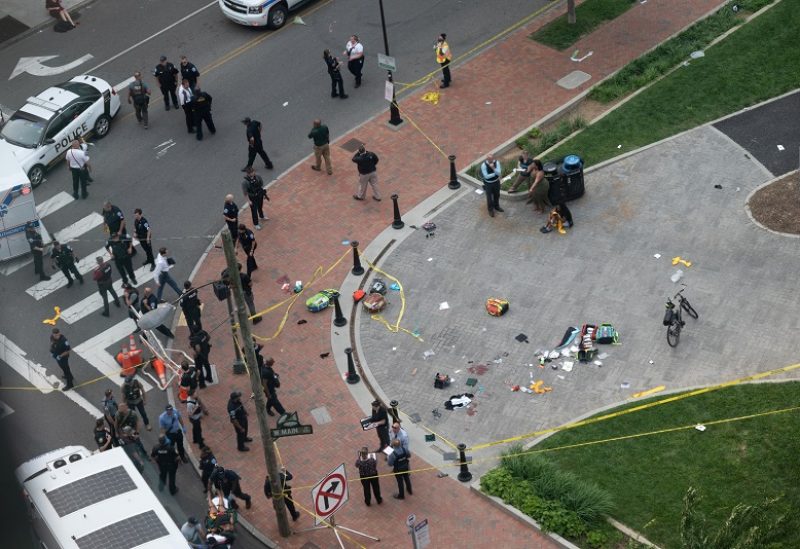 During a high school graduation ceremony in Richmond, Virginia, a shootout occurred resulting in the deaths of two individuals and injuries to five others.
The grisly incident occurred on Tuesday towards the end of the Huguenot High School graduation event around 5 pm (local time) when gunshots were heard outside at Monroe Park, near the Altria Theatre.
Off-duty officers working security inside the ceremony immediately responded to the scene and found the shooting victims, police said.
Those who died include two men—an 18-year-old student and a 36-year-old attending the graduation, CNN reported citing the city's interim police chief Rick Edwards.
One of the injured is reported to have life-threatening injuries, while four others have injuries that were not considered life-threatening. At least 12 others were injured or treated for anxiety due to the mayhem, according to police.
A 9-year-old girl was struck by a car during the incident. She was being treated at a hospital with non-life-threatening injuries, Edwards said.
Initially, two persons were detained, but the investigators later released one of them as his role was ruled out.
"As they heard the gunfire, it was obviously chaos. We had hundreds of people in Monroe Park, so people scattered. It was very chaotic at the scene," Edwards said.
Killer knew one of the victims
The other suspect who has been taken into custody is a 19-year-old man, whose name is yet to be revealed.
The suspect tried to flee but was arrested and will be charged with two counts of second-degree murder, Edwards said in a nighttime news conference at which he confirmed the two fatalities.
"We think the suspect knew at least one of the victims," Edwards said indicating the motive of the gun shoot.
A Richmond Public Schools spokesperson said they would reschedule the graduation ceremony, reports CBS News.
"This incident occurred toward the end of the Huguenot High School graduation and we have cancelled the Thomas Jefferson High School graduation scheduled for later tonight. It will be rescheduled soon," the spokesperson said.