Typhoon Khanun lashes southern Japan, South Korea; another storm looms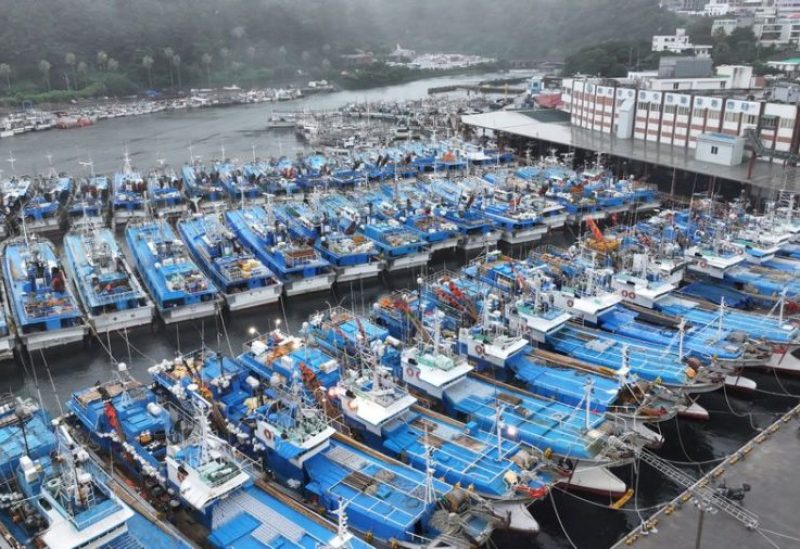 Flights were cancelled and trains halted on Wednesday as heavy rain from Typhoon Khanun pounded southern regions of Japan and South Korea, just as another storm approached from the east to threaten Tokyo ahead of Japan's peak summer holiday season.
Khanun could make landfall at the southeastern South Korean port city of Tongyeong on Thursday, before tracking up the Korean peninsula, authorities said.
The storm is currently in the sea south of Kyushu, Japan's southwestern main island some 860 km (530 miles) from Tokyo, after wreaking havoc in the southwestern Okinawa region. It is maintaining its strength and moving at an unusually slow 10 kph (6 mph), meaning the wind and rain will linger for longer.
Areas of Kyushu have already been inundated with a whole month's worth on rainfall in the past week, the Japan Meteorological Agency (JMA) said.
The agency issued heavy rain and high wind warnings to many parts of southern and western Japan, prompting automakers including Toyota (7203.T) to suspend some production. Prime Minister Fumio Kishida cancelled his attendance at a ceremony on Wednesday to mark the anniversary of the atomic bombing of Nagasaki, in Kyushu.
Railway operator West Japan Railway Co (9021.T) suspended some bullet train services in Kyushu, while a professional baseball game scheduled there was cancelled.