Typhoon Koinu brings floods to Hong Kong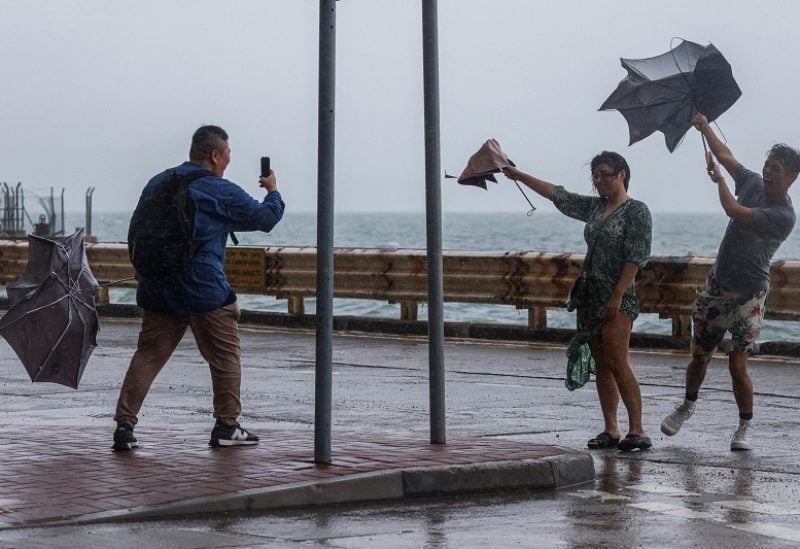 On Monday, Typhoon Koinu caused heavy rainfall overnight in many areas of Hong Kong, leading to flooding. Authorities were compelled to issue the highest level of alert for a period of six hours in response to the situation.
Most of the region saw more than 150 millimeters of rainfall in the early hours of Monday, and rainfall exceeded 300 millimeters over some parts of urban Hong Kong island, according to data.
Koinu was moving west-southwest at around 10 kilometers per hour (6 miles per hour) as it crossed the western coast of China's Guangdong province, Hong Kong's observatory said. The typhoon was downgraded at 10:30 a.m. local time (0230 GMT).
Strong gusts of wind and a heavy downpour brought the city to a standstill, causing schools and the city's stock exchange to shut down.
There were no reports of major damage but the rainstorm and typhoon warnings disrupted operations at Hong Kong's international airport where hundreds of travelers were stranded.
Early Monday, the eye of the typhoon was located in Taishan city in China's populous Guangdong province, packing windspeeds of 28 meters (0.02 miles) per second, or around 100 kilometers per hour.
The cities of Zhuhai and Jiangmen in Guangdong issued a Level III emergency warning, according to the Xinhua news agency.
That meant more than 35,500 fishing boats had to return to port, while dozens of coastal scenic areas and schools were temporarily closed in the region.
After Guangdong, Koinu is expected to reach the eastern part of Hainan island in a weakened state.