U.S. calls on Azerbaijan to safeguard Armenians as thousands flee Karabakh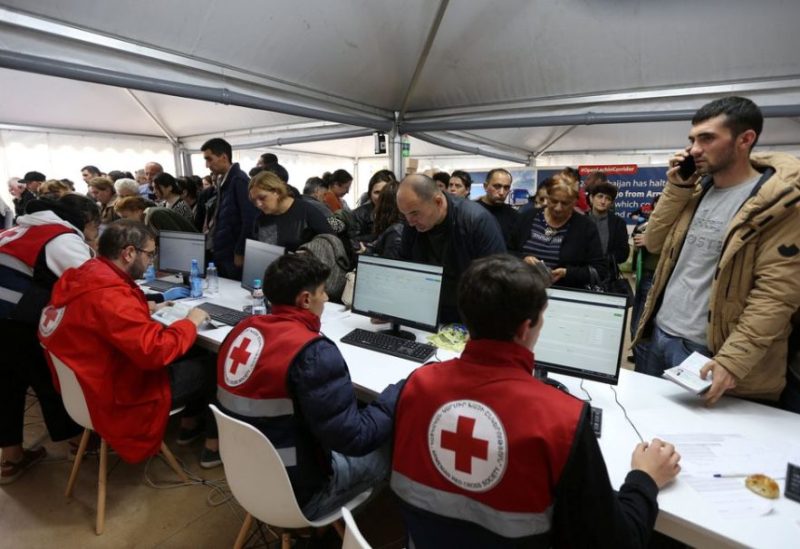 Hungry and fatigued Armenian people were forced to abandon their homes in the devastated separatist region of Nagorno-Karabakh, while the US urged Azerbaijan to protect civilians and let aid in.
The Armenians of Karabakh, a region of Azerbaijan that has been out of Baku's control since the Soviet Union's breakup, began fleeing this week after their troops were routed in a quick offensive by Azerbaijan's military.
At least 19,000 of the 120,000 ethnic Armenians who call Nagorno-Karabakh home have already crossed into Armenia, Deputy Prime Minister Tigran Khachatryan was quoted by Russia's TASS news agency as saying, with hundreds of cars and buses crammed with belongings snaking down the mountain road out of Azerbaijan.
Some fled packed into the back of open-topped trucks, others on tractors. Grandmother-of-four Narine Shakaryan arrived in her son-in-law's old car with six people packed inside. The 77 km (48-mile) drive had taken 24 hours, she said. They had had no food.
"The whole way the children were crying, they were hungry," Shakaryan told Reuters at the border, carrying her three-year old granddaughter, who she said had become ill during the journey. "We left so we would stay alive, not to live."
As Armenians rushed to leave the Karabakh capital, known as Stepanakert by Armenia and Khankendi by Azerbaijan, fuel stations were overwhelmed by panic buying. The authorities there said at least 20 people were killed and 290 injured in a massive blaze when a fuel storage facility blew up on Monday.