UAE condemns Israel's rampaging mob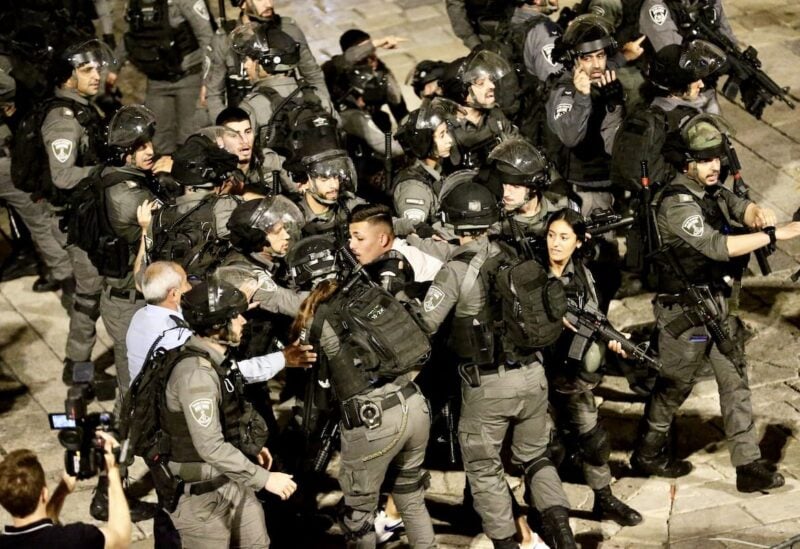 The United Arab Emirates (UAE) has issued a rare criticism of Israel since the two countries signed a normalization agreement last year, condemning the recent violence in occupied East Jerusalem which saw mobs of far-right Jewish supremacist groups attacking Palestinians while shouting "death to Arabs".
"The United Arab Emirates has expressed concern over the acts of violence committed by right-wing extremist groups in the occupied East Jerusalem, which have resulted in injuries among civilians," the statement said without mentioning the Israeli extremists that bled the mob .
The UAE "called upon the Israeli authorities to assume responsibility toward de-escalation and putting an end to all aggressions and practices that perpetuate tension and hostility," the statement added while underlining the "the necessity of preserving the historical identity of the occupied city of Jerusalem."
The UAE's call came as 100s of Jerusalemites were injured   as ultra-right-wing Israelis marched chanting "death to Arabs". Though the riot has not grabbed the attention of the mainstream media, videos of "blood curdling" attacks against Palestinians were shared widely on social media.
"HAPPENING NOW: Armed far-right Israeli civilians attack a Palestinian home while children cry. These are the kinds of acts of blood-curdling violence that Israelis are committing en masse in Jerusalem tonight. Keep your eyes on and your hearts with the Palestinians there," tweeted the Jewish Voice for Peace sharing a video of screaming children as Israeli mobs raided a Palestinian home.
There has been little to no condemnation by Israeli Prime Minister Benjamin Netanyahu. The embattled Likud leader needs the support of hard-line Zionist groups to remain in power. His silence however has triggered a backlash. Over a thousand demonstrators gathered near Netanyahu's official residence in Jerusalem Saturday evening, to protest his continued tenure while on trial for corruption and the far-right violence in the city.
The anti-Netanyahu protesters met up with left-wing protesters from organisations Peace Now and Free Jerusalem.