UAE discussing defence upgrade after Houthi attacks- envoy to U.N.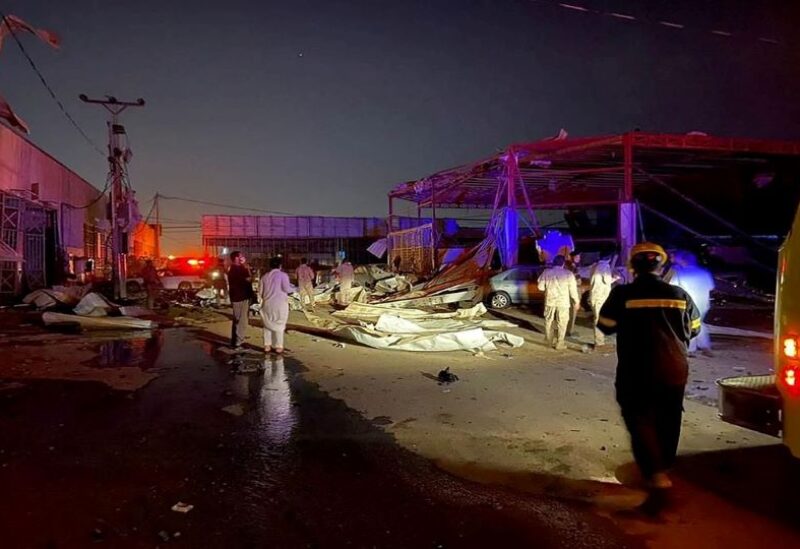 According to a senior UAE official, the UAE may increase its defensive capabilities in response to missile assaults by Yemen's Iran-aligned Houthi group, while pursuing negotiations with Tehran to alleviate regional tensions.
Lana Nusseibeh, the Emirati envoy to the United Nations, told CNN on Tuesday that UAE intelligence indicated that the two attacks – the first on the regional business and tourism center – originated in Yemen, and that there was also a need to stop illegal shipments of weapons and funding to the organization.
The UAE is part of a Saudi-led military coalition that accuses Iran of supplying weaponry to the Houthis, something both Tehran and the organization deny.
After a devastating attack on the capital a week earlier, the strike on Monday was prevented by American-built Patriot interceptors aiming at a site in Abu Dhabi hosting US personnel.
Nusseibeh acknowledged ongoing security talks with Washington but declined to elaborate. The UAE employs the THAAD anti-missile defense system developed by the United States.
"Our capacity to intercept and deflect these attacks is world-class," she asserted. "There may always be upgrades and enhancements, as well as… greater intelligence collaboration, and I believe these are the areas we're discussing with our (US) colleagues."
She said that the UAE, which has requested Washington to reinstate the Houthis' terrorist designation, was also talking with partners how to increase pressure on the group to engage in stalled U.N.-led peace negotiations.