UAE's Abdullah bin Zayed meets US, Israel FMs, plans to bolster religious coexistence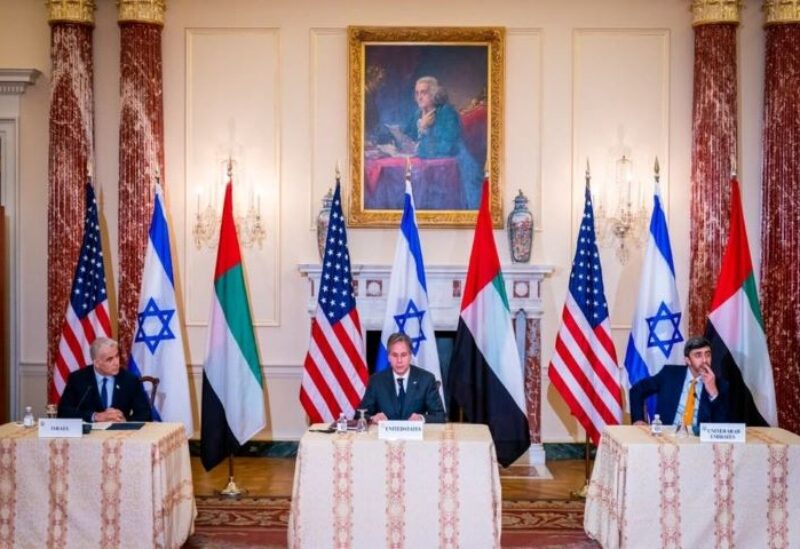 UAE, US and Israel have approved establishing two new working groups; with one focusing on religious coexistence and the other on water and energy issues.
Sheikh Abdullah bin Zayed Al Nahyan, Minister of Foreign Affairs and International Cooperation for the United Arab Emirates made the statements as he met in Washington DC the Secretary of State Antony J. Blinken and Israeli Foreign Minister Yair Lapid.
The meeting discussed the progress achieved one year following the signing of the Abraham Accords Peace Agreement by the UAE and Israel as well as the prospects of consolidating bilateral cooperation in several areas of common interest.
The three top diplomats also talked about a number of regional and international developments.
Sheikh Abdullah said the three-way meeting reflects the US's commitment to build bridges of cooperation between two nations that are "committed to achieving advancement and development."
"Our presence here today reaffirms our commitment to the necessity of changing the prevailing conditions in the region in the right direction," Sheikh Abdullah noted.
"We have succeeded in establishing a nation that respects values and recognizes tolerance and co-existence," he said, stressing that the Abraham Accords Peace Agreement is a catalyst for establishing peace in the region.
He added that he would soon visit Israel at the invitation of the Israeli Foreign Minister.