UK announces deal with Turkey to tackle flow of illegal migrants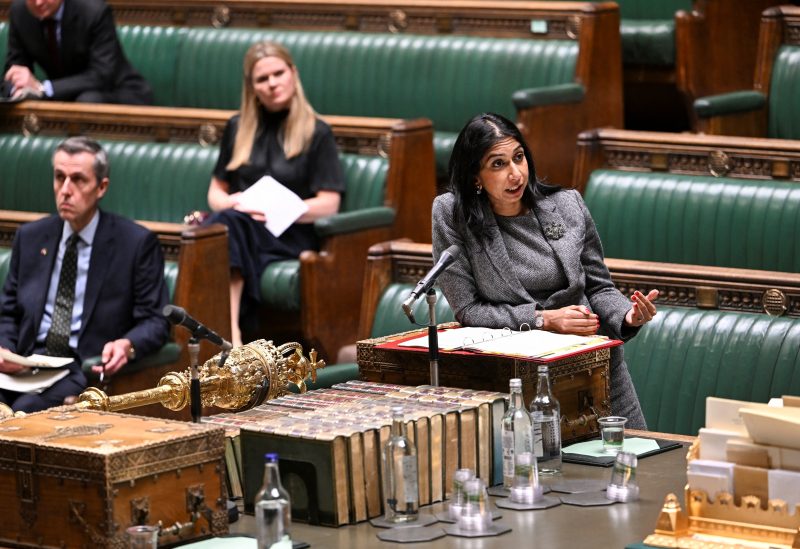 Britain claimed it had reached an agreement with Turkey to reduce the number of illegal immigrants crossing through the Mediterranean country on their route to Europe, which included coordinated police operations targeting smuggling rings and the trafficking in boat components.
With unlawful migration high on the political agenda in the United Kingdom ahead of an expected election next year, the government announced it would back a new Turkish police center that would build on current law enforcement collaboration.
Customs data would be exchanged more quickly under the new memorandum of understanding, the British government said in a statement on Tuesday.
"Our partnership with Turkey, a close friend and ally, will enable our law enforcement agencies to work together on this international problem and tackle the small boat supply chain," interior minister Suella Braverman said.
British Prime Minister Rishi Sunak made cutting the numbers of illegal migrants arriving in Britain a key pledge for this year as he tried to narrow the wide lead of the opposition Labour Party in opinion polls.
This week, Britain began moving some migrants on to a large residential barge on its southern coast, part of plans remove what the government called the "pull" of hotels for those arriving on the country's shores in small boats.