UK court hears last-minute appeal to stop first Rwanda deportation flight leaving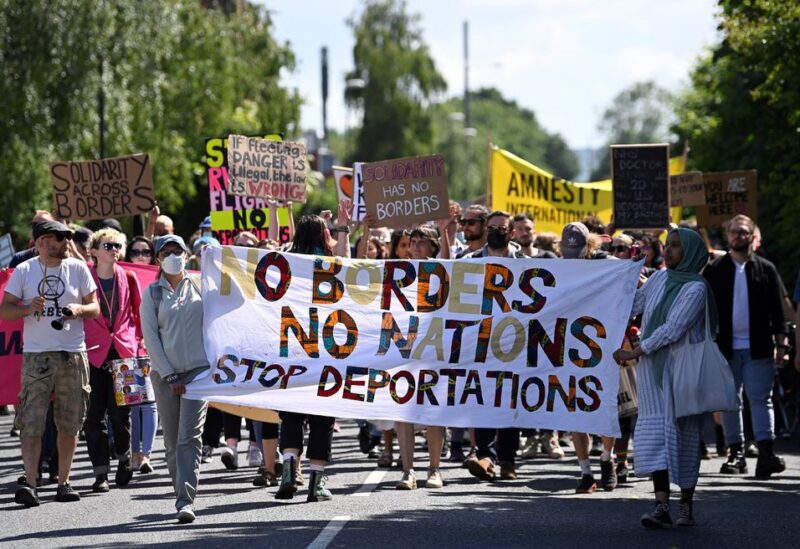 Before the first removal flight due to fly on Tuesday, a London court began hearing the first of two last-minute legal challenges to the British government's policy of deporting asylum seekers to Rwanda.
Britain has agreed to transfer certain asylum seekers to Rwanda in exchange for a payment of 120 million pounds ($148 million) up front and subsequent payments dependent on the number of persons deported.
According to the government, the expulsion plan is intended to undermine people-smuggling networks and prevent the flow of migrants risking their lives by crossing the English Channel in tiny boats from Europe.
Initially, 37 people were slated to be transported on the first trip to Rwanda, but that number has been reduced due to legal concerns. However, a lawyer representing human rights organizations stated that there may currently be only 11 persons on board.
According to organizations, these include refugees escaping Afghanistan and Syria.
Despite legal challenges and resistance, including purportedly from Prince Charles, the heir to the British monarchy, Prime Minister Boris Johnson is determined to pursue the strategy.
"It's critical that the criminal gangs putting people's lives at danger in the Channel realize that their business model will be disrupted and is being smashed by this government," Johnson told LBC radio.