UK may need to wait before lifting lockdown restrictions, says PM Johnson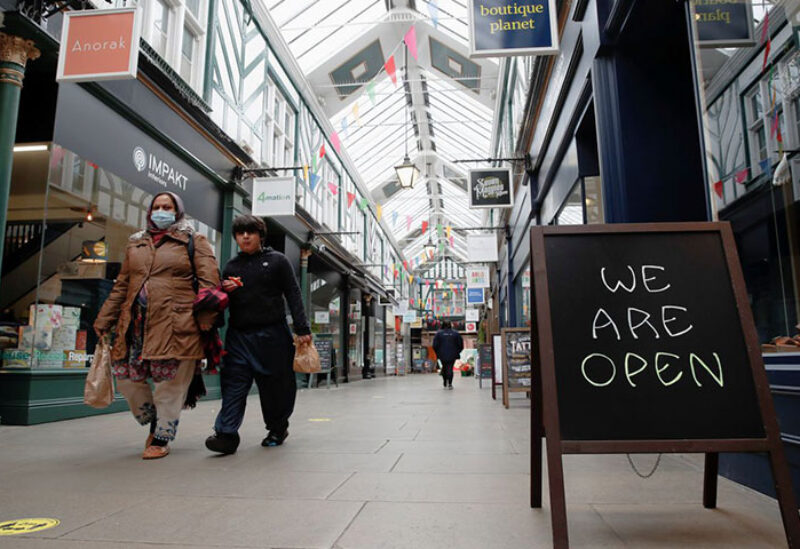 Prime Minister Boris Johnson said on Thursday that England may need to wait before lifting COVID-19 restrictions as the Indian variant  spreads, , adding it was too soon to say whether restrictions would end on June 21.
 Johnson has laid out a roadmap out of lockdown for England, but has warned that the rapidly spreading B.1.617.2 variant poses a risk to that plan.
Johnson said he was happy that the steps to ease lockdown taken thus far were correct, but that cases of the variant were spreading and it would come down to how robust the "vaccine fortifications" against the variant were.
"I don't see anything currently in the data to suggest that we have to deviate from the roadmap, but we may need to wait," Johnson said.
Health minister Matt Hancock told parliament that a formal assessment would be made on June 14 as to whether restrictions could be lifted on June 21.
"We will only do that if it's safe," he told parliament.
The B.1.617.2 variant of concern is thought to spread more rapidly than the previously dominant B.1.1.7 "Kent" variant, although vaccines still offer protection against severe disease.
On Saturday, Public Health England (PHE) said two shots of COVID-19 vaccine were almost as effective against B.1.617.2 as they were against the Kent variant, which Hancock said at the time increased his confidence that restrictions would be lifted next month