UK PM Sunak says UK stands with Israel, important to provide aid to Gaza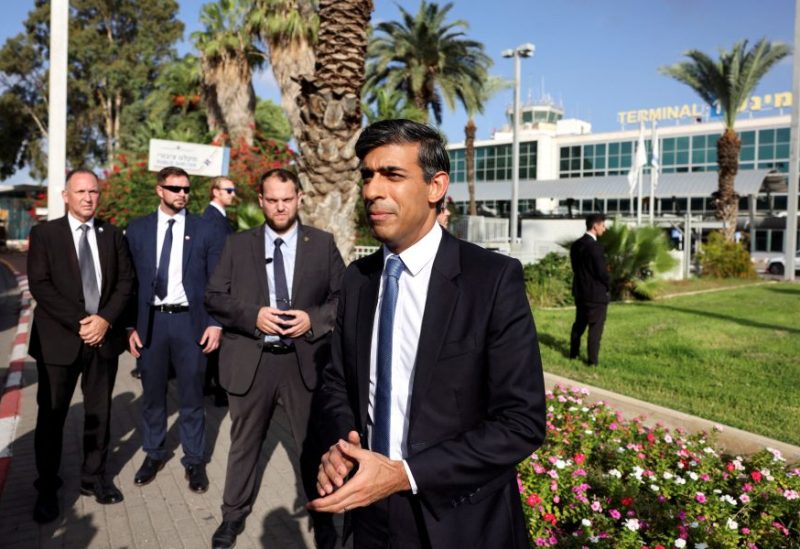 British Prime Minister Rishi Sunak told Israeli President Isaac Herzog that the UK stood in solidarity with Israel as the two met there on Thursday, with Sunak adding that it was also important to provide humanitarian aid to the people of Gaza.
"We will stand with you in solidarity with your people and your right to defend yourself, to bring security back to your country to your people, to ensure the safe return of the hostages that have been taken," Sunak said in a televised part of the meeting.
He also stressed the need to provide aid to Gazans.
"Palestinians are victims of what Hamas has done. It's important that we continue to provide humanitarian access," he said.