Ukraine and UK establish export insurance mechanism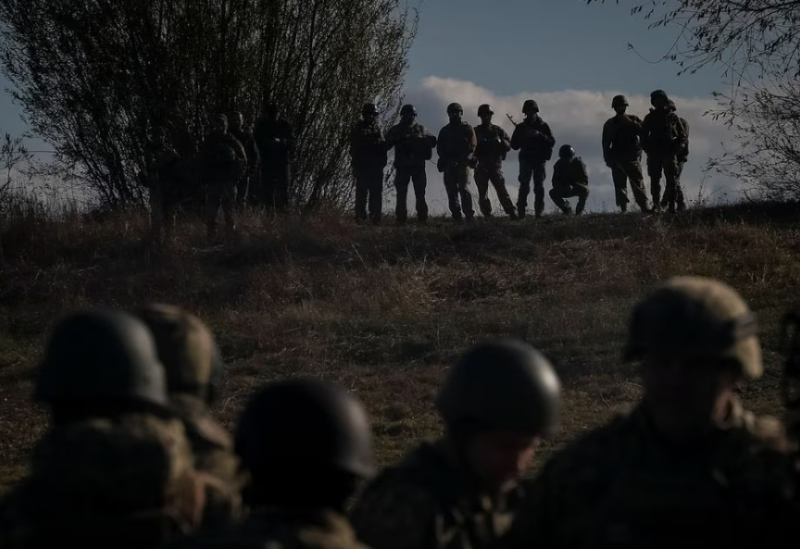 Ukraine has agreed a "special mechanism" with Britain and a group of British insurance companies to offer discounted war insurance on the country's exports, Prime Minister Denys Shmygal said Tuesday.
Ukraine is one of the world's largest agricultural producers, but its exports have been hampered since Russia invaded last February, limiting its ability to ship goods via its Black Sea ports.
Shmygal said Tuesday that Ukraine and a group of unnamed British insurance firms had created a mechanism for a "discount on the cost of war risk insurance for exporters of all products from Ukraine."
He did not provide further details on how the mechanism would work or the level of the discount but said it would make shipments via the Black Sea "more accessible to a wider range of exporters."
Since Moscow pulled out of a UN-brokered deal guaranteeing safe passage for Ukraine's agricultural exports in July, both Kyiv and Moscow have ramped up military activity in the Black Sea.
Ukraine subsequently launched a new "humanitarian corridor", a sea route for civilian ships that avoids international waters.
Last week a Russian strike on a vessel entering the Ukrainian port of Pivdennyi in the Odesa region killed one-person, Ukrainian officials said.
According to the United Nations, there have been more than 30 strikes on Ukraine's port facilities since the Black Sea grain initiative collapsed.