Ukraine calls emergency meeting of security, defense chiefs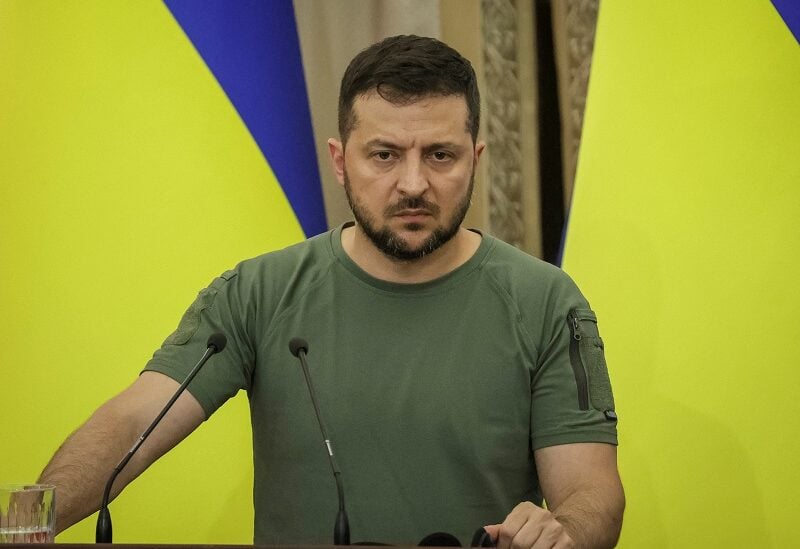 Following Russia's disclosure of plans to annex four Ukrainian areas, Ukrainian President Volodymyr Zelenskiy will convene an emergency conference with key security, political, and defense authorities on Friday.
The Kremlin said on Thursday that Russian President Vladimir Putin will sign paperwork declaring Moscow's annexation of districts where Russia staged what Kyiv and the West called sham referendums on Russian-held Ukrainian territory.
"President Volodymyr Zelenskiy has convened an urgent meeting of Ukraine's National Security and Defense Council for tomorrow; the agenda and other information will be published later," said presidential spokeswoman Serhiy Nykyforov on Facebook.
Zelenskiy has frequently said that the so-called referendums were unlawful and has threatened a strong Ukrainian response.
"The territorial integrity of Ukraine will be restored, and our reaction to Russia's acknowledgment of the results will be quite harsh," Zelenskiy's office cited him as saying during a phone chat with Italian Prime Minister Mario Draghi on Thursday.
The National Security and Defense Council includes, among others, the commander-in-chief of the armed forces, the defence, foreign and prime ministers, and the head of the Ukrainian Security Service. It is tasked with working with the president on developing and coordinating national security policy.