Ukraine congratulates Britain on coronation, thanks it for support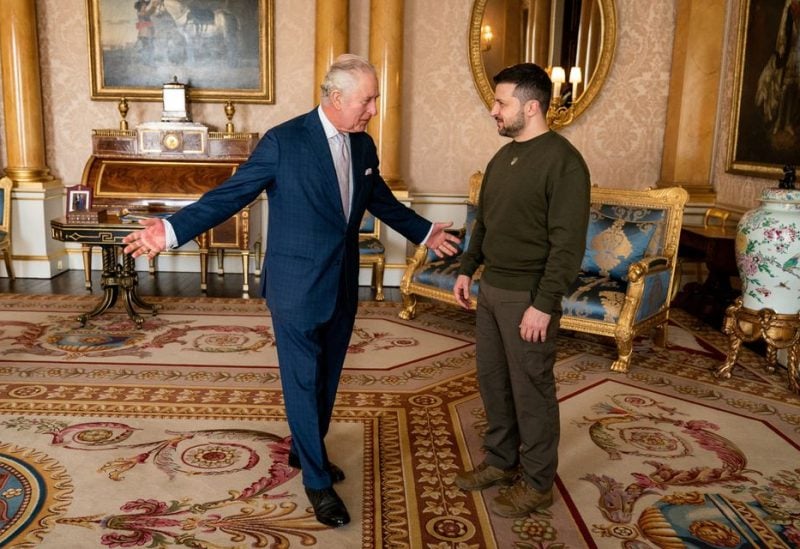 Ukraine's Defense Ministry issued a video congratulating the United Kingdom on King Charles' coronation and thanking the country for its assistance during the war with Russia.
"On the eve of the historic coronation, we'd like to express our gratitude to our British friends for their friendship." "We are grateful for your unwavering support and partnership, especially over the last year!" the ministry tweeted.
The one-minute film depicts President Volodymyr Zelenskiy meeting with King Charles, Prime Minister Rishi Sunak, Labour leader Keir Starmer, and former Prime Minister Boris Johnson, who thanked London for providing weaponry to Ukraine and training thousands of Ukrainian soldiers.
It is set to the soundtrack of "London Calling" by British band The Clash.
Britain has been a key Western partner supplying military aid to Ukraine since Russia invaded in February last year.
President Zelenskiy's wife Olena and Prime Minister Denys Shmyhal are in London this week to celebrate the coronation of King Charles, who came to the throne last September after the death of his mother Queen Elizabeth.