Ukraine detains woman accused of spying on Zelenskiy for Russia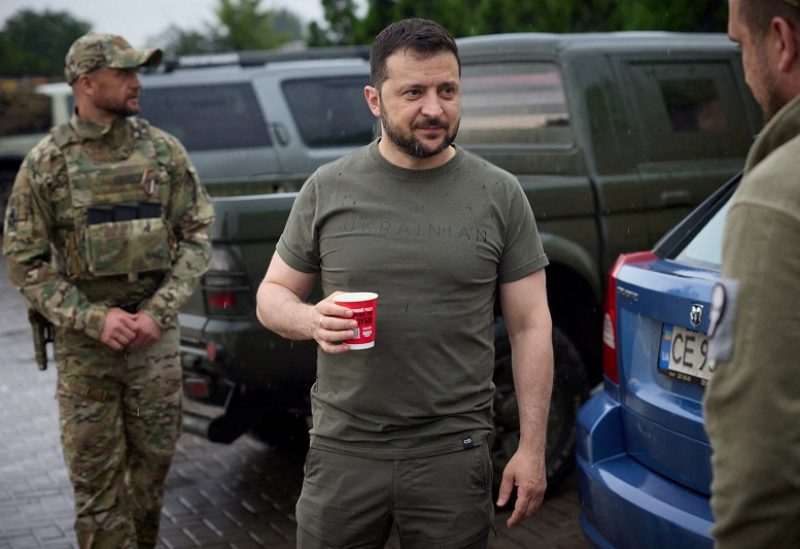 Ukraine's domestic intelligence service said on Monday that it had apprehended a woman accused of gathering information on President Volodymyr Zelenskiy's schedule ahead of a trip and also attempting to provide military facility information to Russia.
The SBU, Ukraine's security organization, did not name the suspected agent. A image issued by the agency showed a dark-haired woman in a black-and-white garment accompanied by two military. The image's faces were all blurred.
The suspect was arrested in the southern Ukrainian port city of Mykolaiv, the security service said. Zelenskiy last visited the city on July 27, his media channel reported.
The SBU also accused the alleged agent of trying to establish the locations of Ukrainian electronic warfare systems and ammunition depots near the port town of Ochakiv, 30 miles (48 km) from Mykolaiv.
"Members of the SBU caught the traitor red-handed when she was trying to pass intelligence to the invaders," the SBU said, adding that additional security measures were taken during the presidential visit.
The woman is from Ochakiv and used to work at an army store selling goods to soldiers at one of the local Ukrainian military units, the SBU said. A court approved her arrest and, if convicted, she would face a prison term for up to 12 years, according to the statement.