Ukraine: Foreign fighters sentenced to death in separatist Donbas region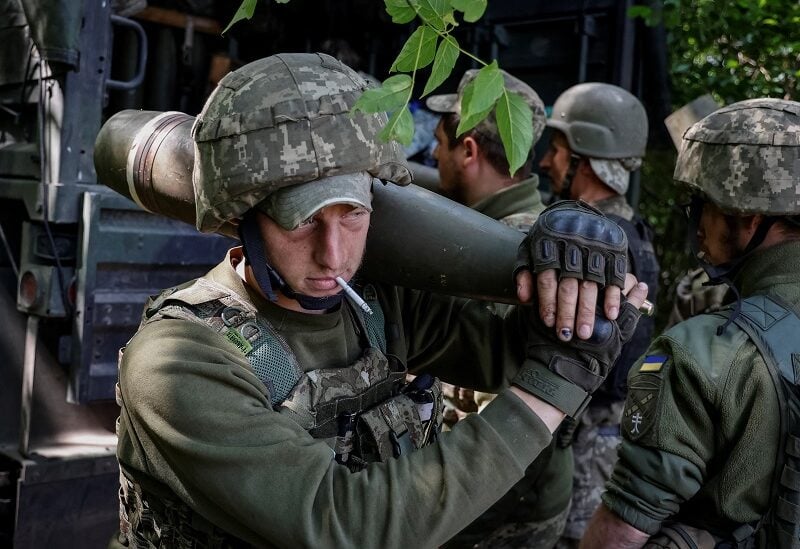 British Foreign Minister Liz Truss has slammed the death sentences handed down to two British nationals by the self-proclaimed Donetsk People's Republic (DPR).
"I utterly condemn the sentencing of Aiden Aslin and Shaun Pinner held by Russian proxies in eastern Ukraine. They are prisoners of war. This is a sham judgment with absolutely no legitimacy," Truss said in a tweet.
Moroccan national Brahim Sadun was also sentenced to death along with the two British nationals.
A separatist court in the self-proclaimed "Donetsk People's Republic" (DNR) has sentenced two British citizens and a Moroccan national to death according to Russian state news agency RIA Novosti.
Shaun Pinner and Aiden Aslin, and Brahim Sadun were fighting alongside Ukrainian forces and were detained in Mariupol in April. RIA Novosti reports that the prisoners are to be shot, but did not state when.
According to RIA Novosti, Pinner, Aslin, and Sadun confessed to taking part in a training for "terrorist activities," with Pinner and Sadun also pleading guilty to acts aimed at a violent takeover of the government in DNR.
Tass news agency reported that the three men would appeal the decision.