Ukraine infrastructure minister says grain deal only possible because of military successes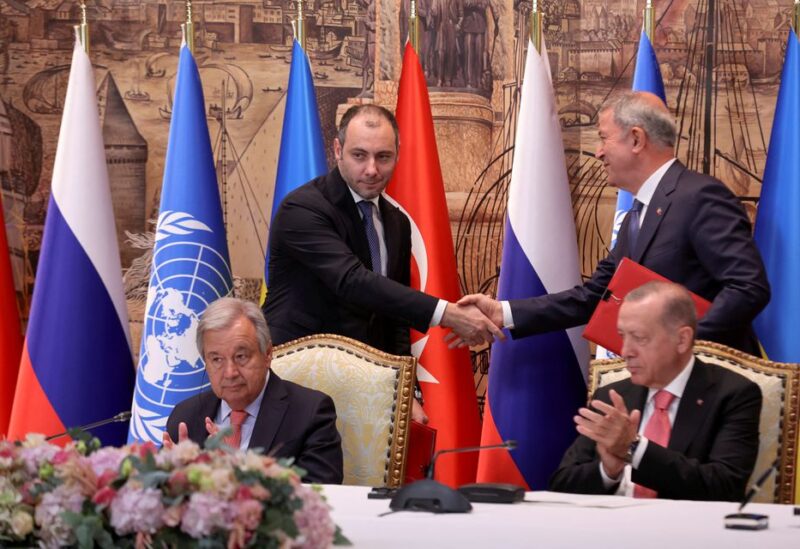 Ukraine's infrastructure minister, who signed a United Nations-led agreement to open Ukraine's grain export ports in Turkey on Friday, said the accord was only possible because of Ukraine's military victories.
Oleksandr Kubrakov, Ukraine's infrastructure minister, said on television that the recovery of Snake Island, a small but strategically positioned outcrop near multiple vital Ukrainian ports in the Black Sea, was a "important moment."
Kubrakov also stated that Ukraine does not perceive a risk of Russian ships reaching Ukrainian ports via the green corridors agreed upon in the agreement, since they would be shot upon by Ukrainian missiles in such a circumstance.
Later that day, Ukraine's defense intelligence head, Kyrylo Budanov, declared on television that Ukraine's coast was secured by onshore rocket systems and that Russia had sought and failed to include multiple "unacceptable" conditions in the contract for Ukraine.