Ukraine military names man allegedly shot by Russian invaders in video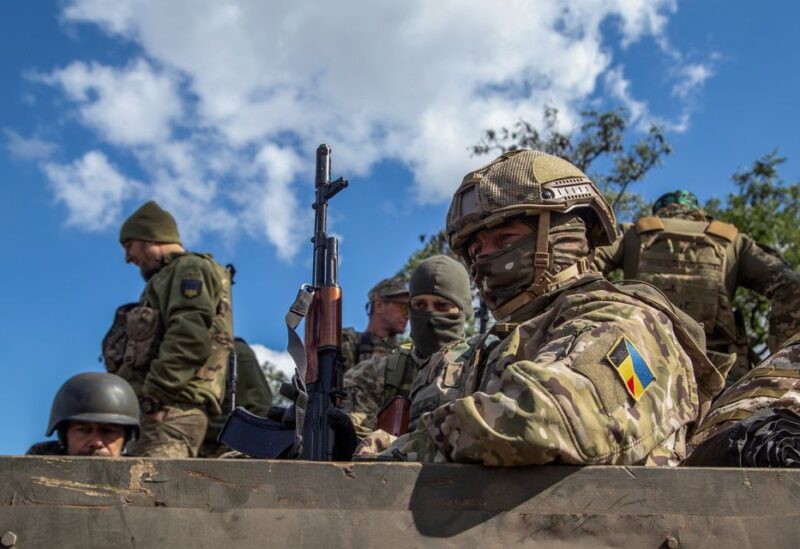 The military of Ukraine on Tuesday recognized a soldier whose death it claimed will be avenged by "Russian invaders" in a video that went viral on social media.
The 30th Mechanized Brigade identified the individual as Tymofiy Shadura in a Facebook post. According to the report, he has been missing since Feb. 3 during clashes in the area of Bakhmut, an eastern city that has seen some of the war's fiercest fighting.
Formal confirmation would be made once his body was returned from territory occupied by Russian forces, said the brigade, which is part of Ukraine's Ground Forces.
The 12-second video shows an apparently unarmed man in a uniform with a Ukrainian flag insignia on his arm standing and smoking a cigarette in a wooded area.
The man says "Slava Ukraini!" – or Glory to Ukraine – before multiple shots are heard coming from an unseen shooter or shooters. The man slumps to the ground as bullets appear to hit his body. A voice is heard saying "Die, bitch" in Russian.
President Volodymyr Zelenskiy said the video showed Russian occupiers killing a soldier, and the man was quickly hailed by Ukrainians as a hero across social media, where many users posted "Heroyam Slava" in response.
"According to preliminary information, the deceased is a serviceman of the 30th separate mechanized brigade, Tymofiy Mykolayovych Shadura," the brigade's Facebook post said.
"The command of the 30th separate mechanized brigade and the Hero's brothers express their sincere condolences to his relatives and friends. Revenge for our Hero will be inevitable. Glory to Ukraine! Glory to heroes!" it said.