Ukraine: Missile hits apartment building, civilians killed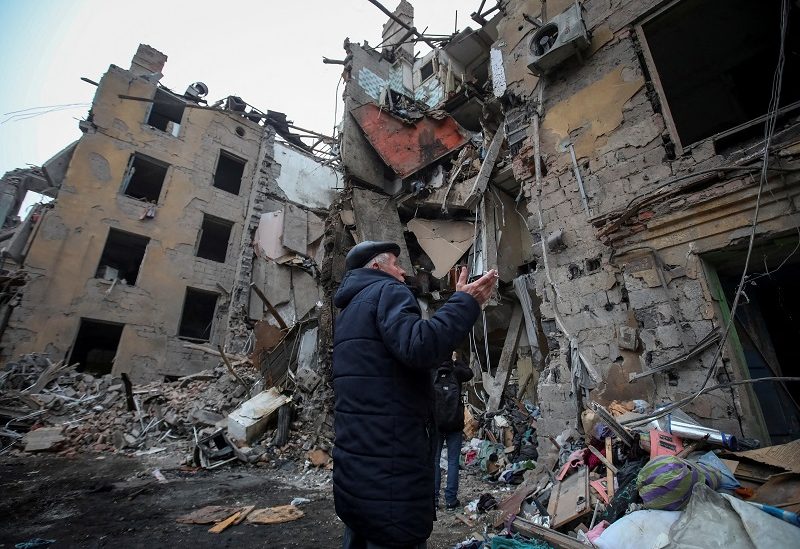 "At least eight apartment buildings were damaged. One of them was completely destroyed," said the Ukrainian police in a Facebook post.
A Russian missile struck a residential building in Kramatorsk in the east of the country, according to Ukrainian authorities.
Regional police said at least three people had been killed and 30 others were injured.
Search and rescue efforts have been taking place at the site of the missile strike.
"Kramatorsk. Russian terrorists have hit the city with a ballistic missile leading to civilian casualties. Some people are still under the rubble. No goal other than terror. The only way to stop Russian terrorism is to defeat it. By tanks. Fighter jets. Long-range missiles," Ukraine's President Volodymyr Zelenskyy said in a Twitter post.
Zelenskyy noted that there had been a spike in hostilities in the east in his nightly address.
"Definite increase has been noted in the offensive operations of the occupiers on the front in the east of our country. The situation has become tougher," Zelenskyy said, adding that it was an Russia was "trying to achieve at least something" ahead of the anniversary marking one year since the invasion began.