Ukraine needs to be 'far-sighted' to secure peace, pope says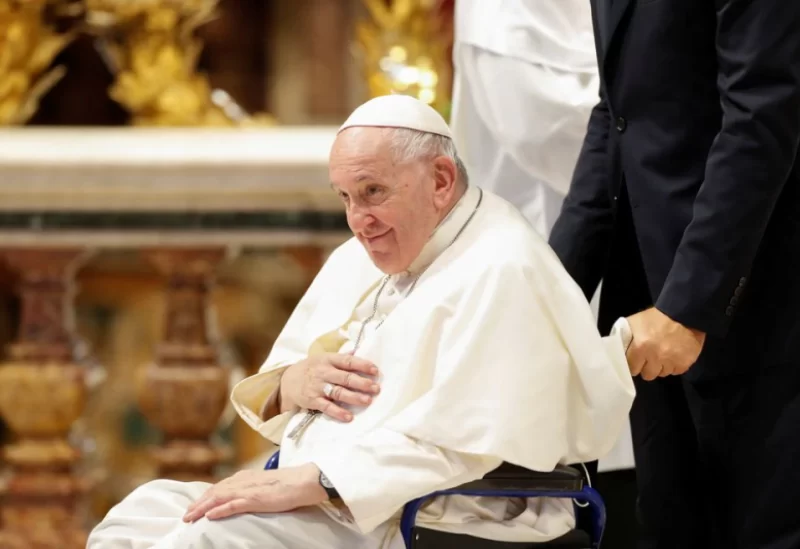 Pope Francis said on Friday that Kyiv would need to make compromises to end the war with Russia, saying that Kyiv's leaders would need to be "far-sighted" to establish peace.
In order to prevent the war from worsening, the pope called for a cease-fire earlier this month and pleaded with God to "hurry up" and put an end to it.
Francis lauded the resilience of Ukrainians in the face of the onslaught in an open letter published on Friday
He also said he was praying for Ukraine's rulers. "On them lies the duty to govern the country in tragic times and to make far-sighted decisions for peace and to develop the economy during the destruction of so much vital infrastructure."
President Volodymyr Zelenskiy said last week that Ukraine was ready for peace, but only on its terms that would restore all occupied territory.
In a newspaper interview also released last week, the pope said the Vatican was ready to do anything possible to mediate and put an end to the war.