Ukraine nuclear chief: Zaporizhzhia plant does not need Russian fuel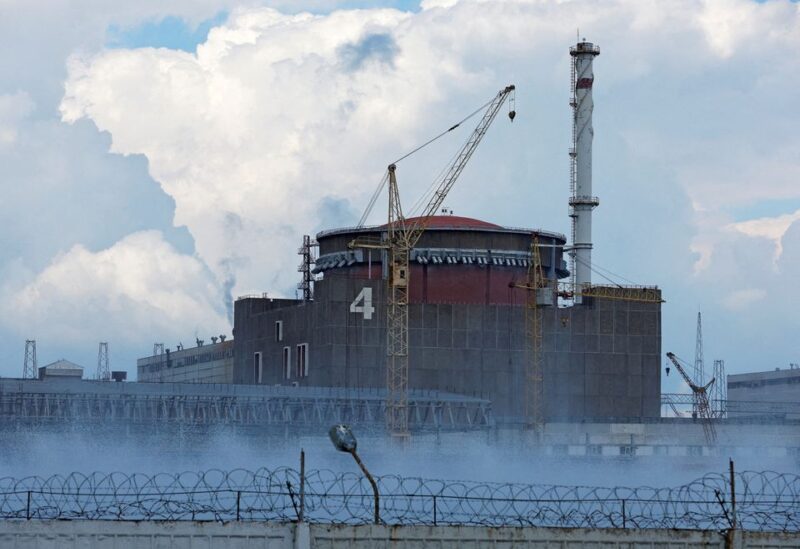 On Thursday, the director of Ukraine's state nuclear energy business called Moscow's claims that the Russian-occupied Zaporizhzhia nuclear power plant would require Russian fuel "false news."
Energoatom CEO Petro Kotin told Reuters in an interview that the six-reactor facility, which is still run by Ukrainian workers, has two years' supply of fuel stored.
Kotin further stated that the staff was under threat of being drafted into the Russian military.
"It's really an extraordinary circumstance for Europe's largest nuclear power station," Kotin explained in his office, where a giant image of the facility hangs behind his desk.
He was commenting after a Rosenergoatom official, Russia's nuclear power operator, was reported by Russia's state news agency TASS as indicating that the plant will be converted to Russian fuel once its stockpiles were depleted.
"There are… false Russian comments," Kotin claimed. "They are all forgeries. In reality, just transferring gasoline loading in Zaporizhzhia from one provider to another is difficult."
All six Zaporizhzhia reactors are now in cold shutdown, thereby extending the lifetime of their fuel and further obviating the need for Russian supplies, Kotin said.
Ukraine and Russia have accused each other of shelling the facility, raising fears of a disaster that could release radioactive clouds across the region or result in a reactor meltdown.
Kotin denied Ukraine had shelled the facility.
At least one Ukrainian staff member has been injured and the facility has suffered damage, including the severing of transmission lines powering reactor cooling systems, the U.N. nuclear watchdog, the International Atomic Energy Agency, has said. IAEA monitors have been at the facility since September.