Ukraine president says Iran lied about number of drones sent to Russia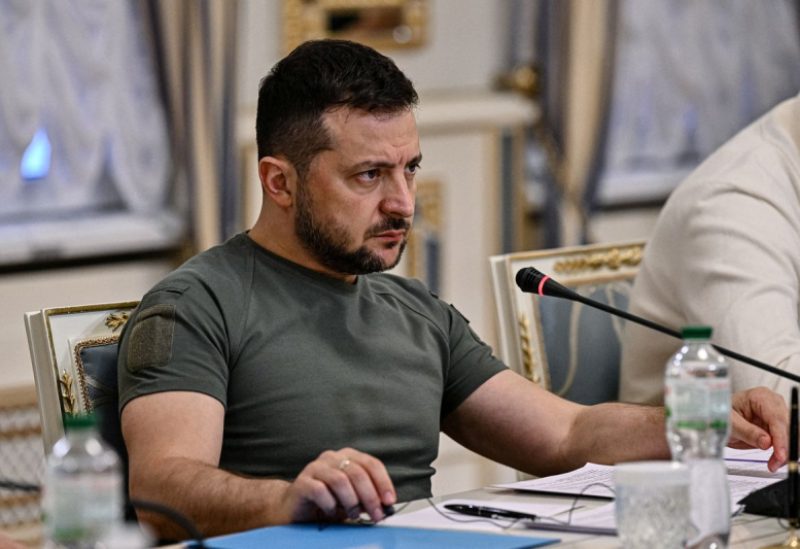 Ukrainian President Volodymyr Zelensky on Saturday accused Iranian officials of lying about Tehran's drone deliveries to Moscow.
Iran has admitted for the first time that it sent drones to Russia but insisted they were supplied to its ally before Moscow's invasion of Ukraine.
Kyiv and its Western allies have accused Russia of using Iranian-made drones in recent weeks to carry out attacks.
Tehran has repeatedly denied the claims but on Saturday foreign minister Hossein Amir-Abdollahian was quoted as saying that drones had been sent to Russia before the invasion began in late February.
"We supplied Russia with a limited number of drones months before the war in Ukraine," Amir-Abdollahian said, according to Iran's official news agency IRNA.
But he again denied Iran had supplied missiles to Russia, calling the accusations "completely false".
"They decided to admit that they did supply drones … But even in this confession they lie," Zelensky said Saturday.
"We shoot down at least 10 Iranian drones every day, and the Iranian regime claims that it allegedly gave little and even before the start of a full-scale invasion."
Earlier Ukraine's foreign ministry spokesman had warned Iran that "the consequences of complicity" with Moscow would be "greater than the benefit from Russia's support."
Britain and the European Union have imposed sanctions on three Iranian generals and an arms firm accused of supplying Russia with drones.