Ukraine says Dnipro hit by Russian strikes but most drones destroyed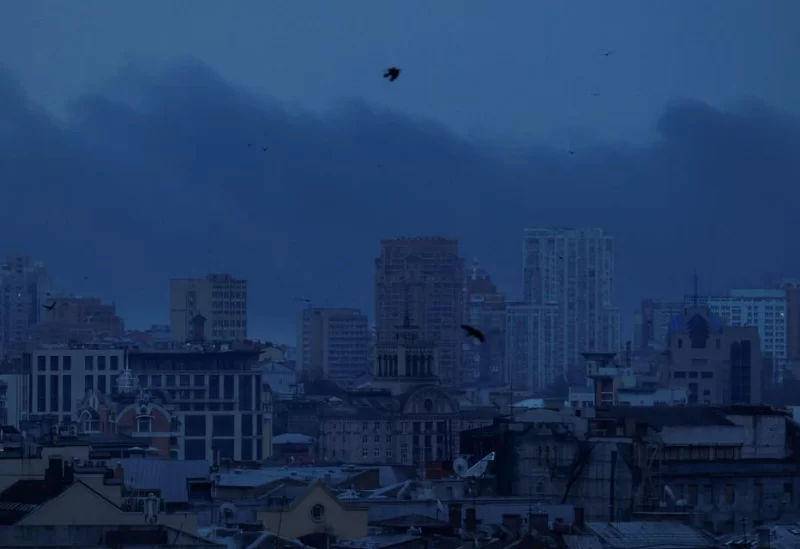 Russia started a third midnight round of assaults on Kyiv in six days on Wednesday, with a drone damaging a building in the Dnipropetrovsk area as Moscow ramps up attacks on its neighbor.
Ukraine's Air Force Command claimed its troops destroyed 21 of Russia's 26 Iranian-made Shahed drones, while Kyiv officials said air defense systems downed those deployed over the city, with no immediate reports of injuries or devastation.
"All enemy targets were identified and shot down in the airspace around the capital," Kyiv's military administration said on the Telegram messaging app, citing initial details.
Air raid sirens blared for several hours in Kyiv, the surrounding region and most of eastern Ukraine, with the skies only clearing towards dawn.
Russia has intensified attacks on Ukraine ahead of a counteroffensive widely expected by the latter, sending nearly nightly waves of drones and missiles to target Kyiv and other areas over the past week.
One of Wednesday's drones hit an administrative building in Dnipro, the administrative centre of the Dnipropetrovsk region, its governor, Serhiy Lisak, said on Telegram, and set it on fire, although that was put out by morning.
Air defence units shot down seven drones over the region, he added.