Ukraine says downed over 30 Russian drones after Moscow's 'massive' attack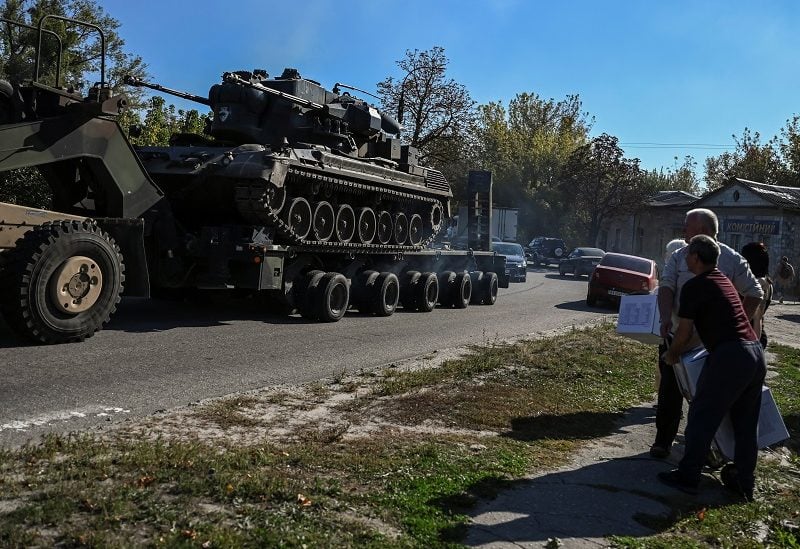 On Thursday, the Ukrainian military reported that they had detected a substantial drone assault by Russia overnight, resulting in the destruction of over 30 Russian unmanned aerial vehicles. Nataliya Gumenyuk, the spokesperson for the Ukrainian southern military command, revealed that these UAVs were successfully intercepted in both coastal areas along the Black Sea and in more inland regions.
Russia "does not stop the pressure and searching for new tactics: namely, with the use of mass attacks", Gumenyuk said on the messaging platform Telegram.
"Tonight, several groups of strike UAVs were launched… air defense worked along almost the entire southern direction — in Odesa, Mykolaiv regions. Also, much higher north — the enemy aimed its attacks on central Ukraine," she said.
"The consequences of the attack are being clarified now, because it was indeed a massive one.
"However, the air defense work was quite effective. Over 30 UAVs were destroyed."
Since July, when Moscow pulled out of a UN-brokered deal allowing safe grain shipments via the Black Sea, Russia has ramped up attacks on Ukraine's grain-exporting infrastructure in the southern Odesa and Mykolaiv regions.