Ukraine says it can hit 'almost all' Russian supply lines in occupied south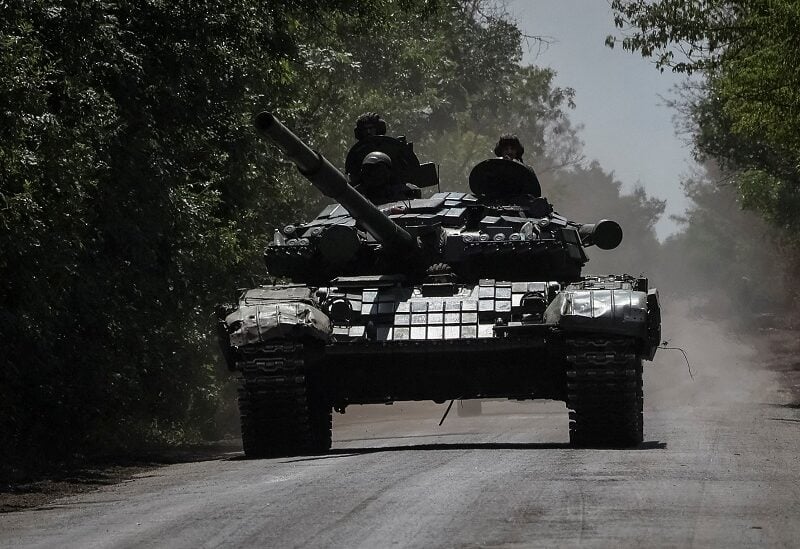 On Friday, Ukraine's military claimed its artillery struck a Russian munitions storage near a crucial bridge in the south, adding that it now has the potential to target practically all of Moscow's supply routes in the seized territory.
According to the military, the strike killed 11 Russian soldiers at the depot at Vesele, roughly 80 miles (130 kilometers) down the huge Dnipro river from the Russian-occupied Zaporizhzhia nuclear power facility.
Russian officials made no quick reaction on the report of the strike in Kherson region or the alleged reach of Ukraine's artillery. Reuters was unable to independently corroborate the stories.
According to Natalia Humeniuk, a spokesman for Ukraine's southern military command, practically all of Russia's southern supply channels are under "fire control," which means Ukraine may target them with ranged weapons at any time.
Ukraine claims it has been able to strike hundreds of Russian supply stockpiles owing to Western deployments of long-range multiple-launch missile systems such as the HIMARS supplied by the United States.
Kyiv aims to shift the tide of the battle in the coming weeks by procuring new missiles capable to strike Russian supplies far beyond the front lines.
Satellite images published on Thursday revealed wreckage at an air base deep in Russian-annexed Crimea, which had been hit on Tuesday in what seemed to be a strike, but Kiev has not claimed credit or explained how it was carried out.