Ukraine says Qatar ready to help return civilian hostages from Russia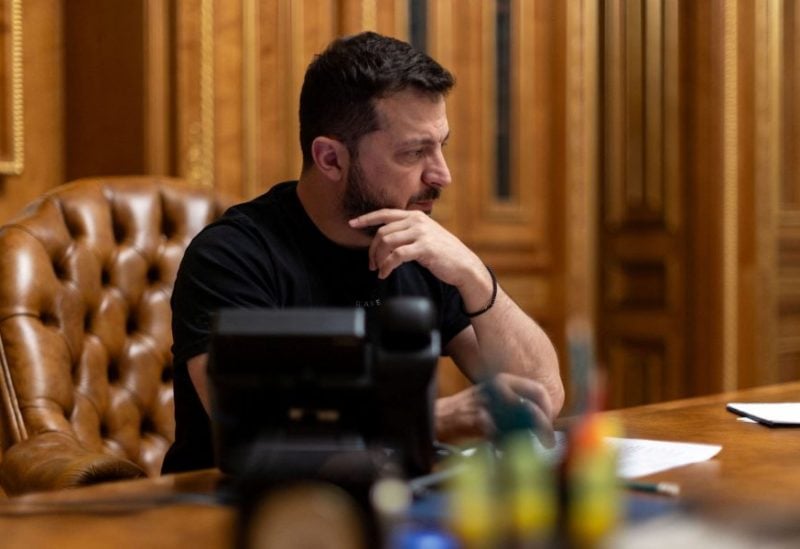 Qatar is ready to join as a mediator in the process of returning Ukrainian civilian hostages who have been deported to Russia or stay in the temporarily occupied territories of Ukraine, Ukrainian human rights ombudsman Dmytro Lubinets said on Monday.
"Qatar is ready to participate in the return of not only Ukrainian children, but also civilian hostages. I can already say that. We had multiple communications. The only thing is that we did not manage to return the children at the pace at which we would like to return them. There are many more children. But we are working. We have a lot of separate stories in the works now," Lubinets said as cited by state news agency Ukrinform.
He added that "individuals who stay in Russia or in the occupied territories and want to return to Ukraine, or their relatives, should submit a corresponding appeal to the Office of the Ombudsman, because only this gives legal grounds to deal with the physical return of people."
Ukrainian President Volodymyr Zelenskyy said on Sunday: "I am grateful to the entire team working on the return of Ukrainian children – the Office, the Ombudsman, and our international partners, including UNICEF. I am especially grateful to Qatar for its effective mediation and assistance."
Earlier in October, Qatar had announced the reunification of Ukrainian children with their families in Ukraine as a step towards reuniting the rest of the children affected by the Russia-Ukraine war, state news agency QNA reported.
The Qatari ministry of foreign affairs said that "Qatar stands firmly in support of the efforts made by both the Ukrainian and Russian sides to safeguard the rights and well-being of the children affected by the ongoing crisis; and stressed its commitment to facilitating the reunification of children with their families in a safe and rapid manner in all aspects," QNA reported.