Ukraine says U.S and German air defence systems 'highly effective'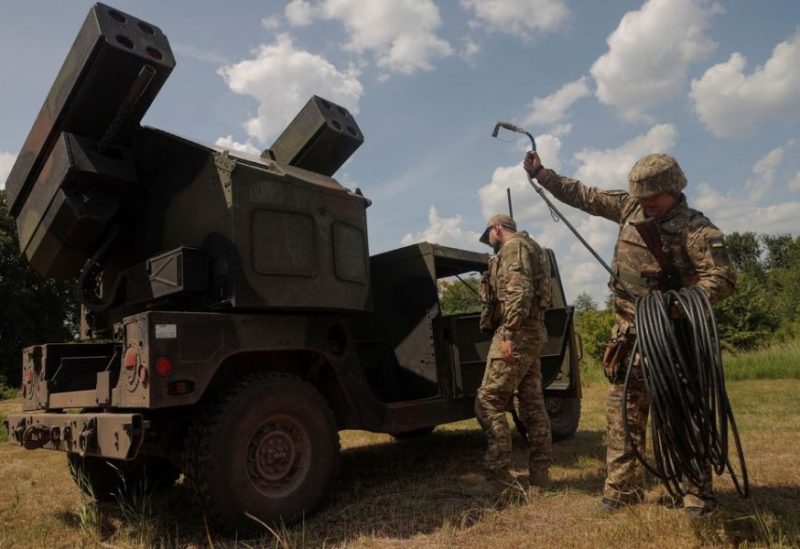 Ukraine is seeing "significant results" from U.S. and German air defence systems, President Volodymyr Zelenskiy said on Sunday, despite waves of Russian air strikes that included a hit on a blood transfusion centre.
Russia reported that it had shot down a drone heading for Moscow in the third such attack in a week, while officials on both sides said that Ukraine had struck two bridges linking Crimea to the mainland.
Both countries have stepped up attacks on each other's troops, weaponry and infrastructure supporting the war as Ukraine seeks to dislodge Russian forces who have dug in across southern and eastern Ukraine since their invasion last year.
The Moscow-appointed head of Crimea said the Chonhar bridge to the peninsula, which was annexed from Ukraine by Moscow in 2014, had been damaged by a missile strike. Another of the three road links between Crimea and Russian-occupied parts of mainland Ukraine, near the town of Henichesk, was shelled and a civilian driver wounded, a Moscow-appointed official said.
Traffic was halted on a third bridge, linking Russia to Crimea, after both sides said a Ukrainian naval drone full of explosives struck a Russian fuel tanker vessel overnight from Friday to Saturday, the second such attack in 24 hours.
In his nightly video address on Sunday, Zelenskiy said advanced air defence systems, including the U.S.-built Patriot and Germany's IRIS-T, were proving "highly effective" and had "already yielded significant results".