Ukraine to launch first war crimes trial against Russian soldier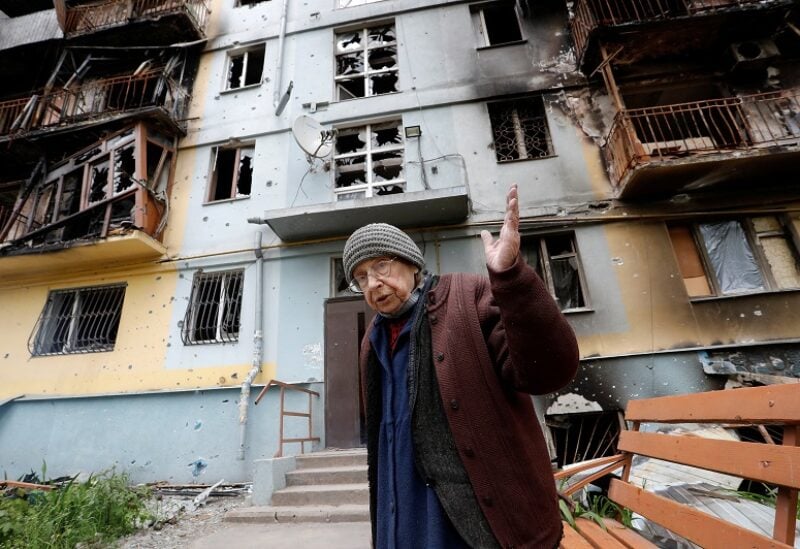 Ukraine's prosecutor general, Iryna Venediktova, said that her office has charged a 21-year-old Russian sergeant in connection with the killing of an elderly civilian who was gunned down while riding a bicycle.
The soldier is alleged to have been serving with a tank unit and was accused of firing at the man in the village of Chupakhivka in the northeast of the country.
According to Venediktova's office, more than 10,700 alleged war crimes are being investigated with over 600 suspects currently identified.
Venediktova said the soldier could get up to 15 years in prison. It is not yet known when the trial will begin.
Human Rights Watch says that Russia has made repeated use of at least six different types of cluster muntions. The rights watchdog also said Ukraine appeared to have used the banned munitions at least once.
HRW released a 20-page report detailing Russia's use of the munitions in populated neighborhoods and documented several cluster munition attacks by Russian forces in the Ukrainian cities of Chernihiv, Kharkiv, Mykolaiv and Vuhledar.
Cluster munitions typically disperse in the air, spreading multiple bomblets indiscriminately over a wider area.
According to a New York Times report, Ukrainian forces allegedly used cluster munitions in an attack on Husarivka in Kharkiv oblast on March 6 or 7, which is when the village was under Russian control.
Russia and Ukraine have not joined the Convention of Cluster Munitions, which is a 2008 treaty banning cluster munitions.