Ukraine updates: Zelenskyy makes surprise trip to UK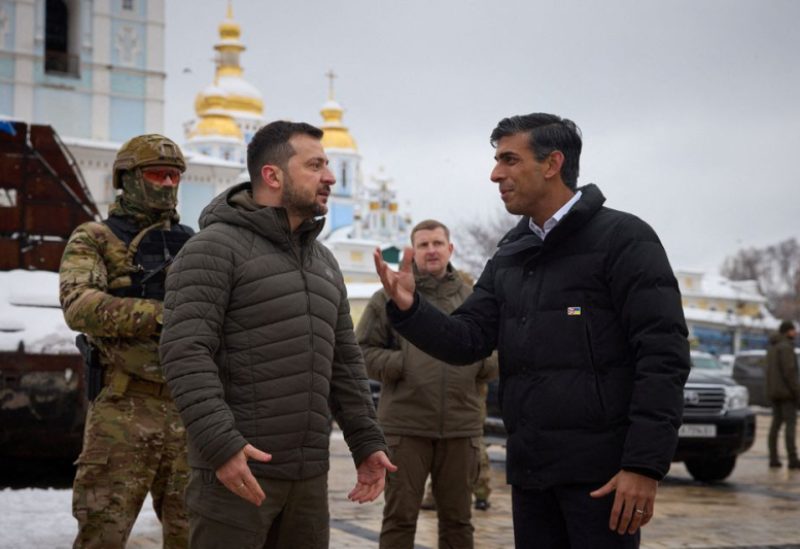 On Monday, Ukrainian President Volodymyr Zelenskyy announced his visit to Britain for discussions with Prime Minister Rishi Sunak. This visit is part of President Zelenskyy's tour of several crucial European allies aimed at seeking military support in anticipation of an anticipated Ukrainian counteroffensive against Russian forces.
In a Twitter statement, President Zelenskyy highlighted London's significance as a leader in enhancing Ukraine's capabilities on the ground and in the air. He expressed his intention to continue and strengthen the cooperation between the two nations during his visit to the United Kingdom.
"I will meet my friend Rishi. We will conduct substantive negotiations face-to-face and in delegations."
Britain last week became the first country to start supplying Kyiv with long-range cruise missiles. Sunak pledged "hundreds" of both air-defense missiles and long-range attack drones to Ukraine ahead of talks at his country retreat of Chequers.
Zelenskyy's latest trip outside Ukraine has taken him to Paris, Rome, Berlin, and the western German city of Aachen, where earlier on Sunday he received the prestigious Charlemagne prize to him and the Ukrainian people for their efforts to counter the Russian invasion.
The prize, a non-monetary and largely symbolic award, was set up in 1950 to celebrate efforts toward European unification