Ukraine wants 'clear' decision on NATO future at July summit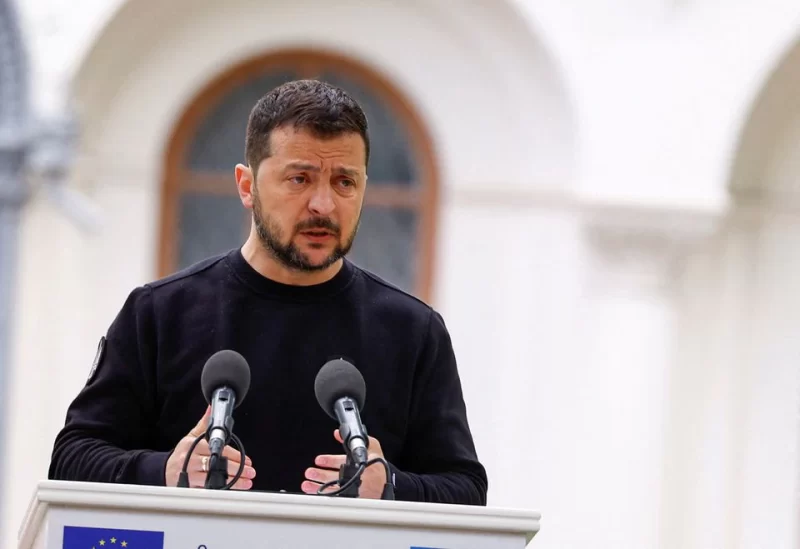 Volodymyr Zelenskiy, the president of Ukraine, stated on Thursday that when the leaders of the NATO military alliance gather in Vilnius in July, Kyiv wants to hear a "clear" decision regarding its future in the alliance.
He also expressed his desire for progress on Ukraine's path to the European Union, which Kyiv asked to join last year after Russia began its full-scale invasion, at a conference of more than 40 European leaders in Moldova.
"This year is for decisions. In summer in Vilnius at the NATO summit the clear invitation to the members of Ukraine is needed and the security guarantees on the way to NATO membership are needed," Zelenskiy said.
"In (autumn), on our accession to the EU a clear, positive decision is needed. And we are also preparing for a Peace Summit, which will guide the world to jointly implement the peace formula," he said.
Ukraine has proposed a peace summit this summer to cement its vision of peace as the only way to end Russia's war. It has not said where the event would take place.
Zelenskiy, whose 10-point peace "formula" entails the full withdrawal of Russian troops from Ukraine, also called for a coalition of powers to supply Patriot air defence systems and fighter jets to Ukraine to help fend off Russian forces.
The summit of the EU's 27 member states and 20 other European countries was taking place at a castle 20 km (12 miles) from Ukrainian territory and near the Russian-backed breakaway region of Transdniestria.