Ukraine war: Canada pledges fresh military support for Kyiv, imposes new sanctions on Russia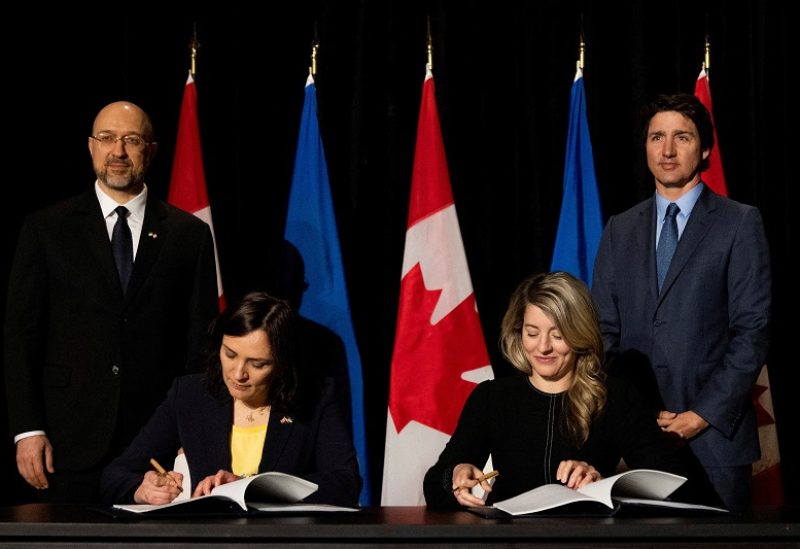 After meeting Ukrainian Prime Minister Denys Shmyhal in Toronto, Canadian Prime Minister Justin Trudeau said that his government would send 21,000 assault rifles, 38 machine guns, and 2.4 million rounds of ammunition to Ukraine and impose sanctions on 14 Russian individuals and 34 entities, including security targets linked to Wagner Group, the news agency Reuters reported.
"We will continue to support Ukraine with everything needed for as long as necessary," Trudeau said. The Canadian prime minister added that Ottawa was also imposing sanctions on nine entities tied to the Belarusian financial sector to further pressure Russia's "enablers in Belarus."
Since January last year, Canada has committed over C$ 8 billion to Ukraine in financial, military, humanitarian, and other assistance, a month before Russia's invasion began.
On February 24 this year, Prime Minister Trudeau announced that his government was sanctioning an additional 192 Russian individuals and entities. These sanctions targeted Russian lawmakers who supported Moscow's offensive in Ukraine, including ministers in Putin's cabinet, the military and defence sector as well as family members of individuals already on the sanctions list of Canada.
Meanwhile, Ukraine's general staff said on Tuesday that Russia pressed on with its offensive in the eastern Donetsk region where several cities and towns came under heavy bombardment.
Colonel General Oleksandr Syrskyi, commander of Ukraine's ground forces, accused Moscow of "scorched earth". Speaking about Bakhmut, Colonel General Syrskyi said, "The enemy switched to so-called scorched earth tactics from Syria. It is destroying buildings and positions with air strikes and artillery fire," Reuters further reported.