Ukraine warns of fresh 'provocations', shelling near occupied nuclear plant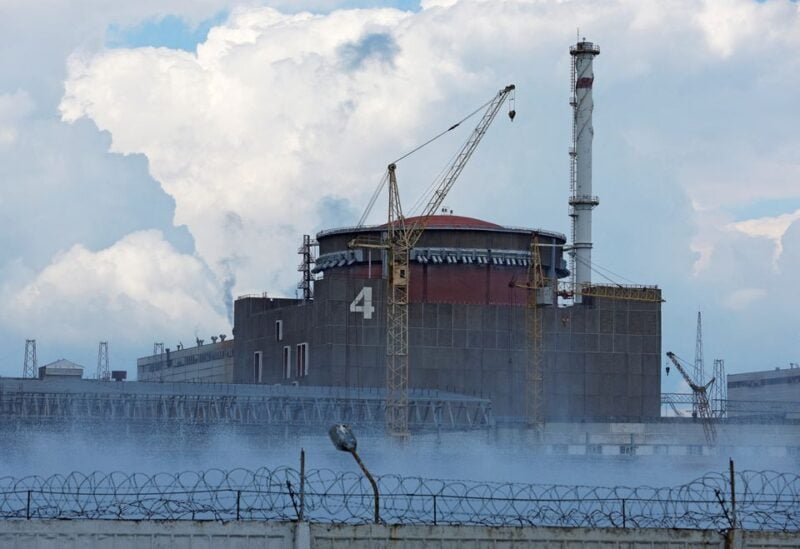 On Saturday, Ukraine's defense intelligence agency warned of further Russian "provocations" at a seized nuclear plant in southern Ukraine, while the exiled mayor of the town where the plant is located reported it had been shelled again.
Dmytro Orlov, the mayor of Enerhodar, who retreated to Kyiv-controlled territory in April, said on Telegram on Saturday that local people had notified him of new Russian bombardment in the direction of the town's industrial zone and the Zaporizhzhia nuclear facility. It was unclear whether any shells landed on the plant's premises.
On Telegram, local Russian-installed official Vladimir Rogov said that Ukrainian soldiers were bombarding the factory.
Ukraine and Russia have swapped allegations over a series of recent shelling events at Europe's largest nuclear power plant, while the G7 group of nations has urged Moscow to remove its military from the facility.
Ukrainian presidential adviser Mykhailo Podolyak accused Russia of "hitting the part of the nuclear power plant where the energy that powers the south of Ukraine is generated."
Earlier on Saturday, Ukraine's defense intelligence service warned Russia was planning further "provocations" at the facility, claiming that Russian forces had parked a Pion self-propelled howitzer outside a neighboring village and draped it with a Ukrainian flag. The agency posted a photo that appeared to depict the in-question cannon.
The organization also stated that the strikes on the Zaporizhzhia facility's property on Thursday, which Ukraine claims destroyed water-pumping infrastructure and a fire station, were carried out from the Russian-controlled settlement of Vodiane, roughly seven kilometers east of the plant.