Ukraine's Kuleba tells critics of counter-offensive to 'shut up'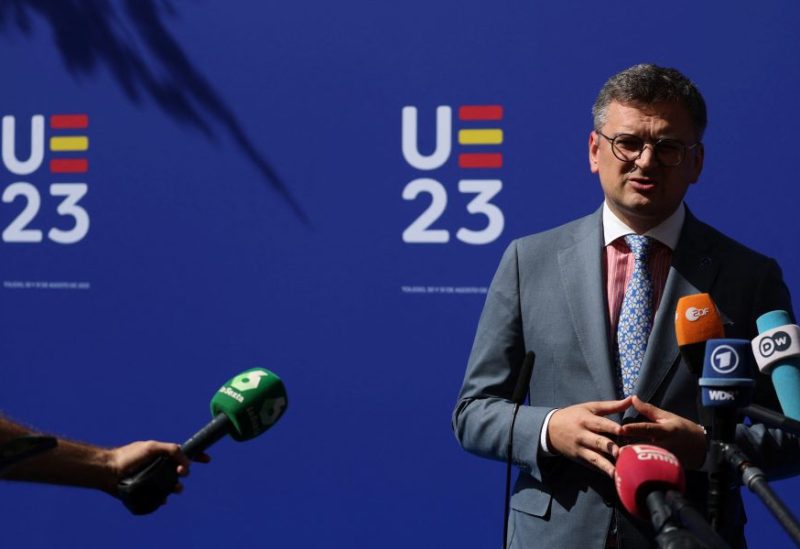 Ukrainian Foreign Minister Dmytro Kuleba hit out on Thursday at critics of Kyiv's tactics in its counter-offensive against Russia's invasion, saying they were spitting in the faces of Ukrainian soldiers and should "shut up".
"Criticising the slow pace of (the) counter-offensive equals … spitting into the face of (the) Ukrainian soldier who sacrifices his life every day, moving forward and liberating one kilometre of Ukrainian soil after another," Kuleba told reporters at a meeting of EU foreign ministers in Toledo, Spain.
The New York Times last week quoted U.S. and other Western officials as saying that the offensive had made limited progress because Ukraine had too many troops in the wrong places.
"I would recommend all critics to shut up, come to Ukraine and try to liberate one square centimetre by themselves," Kuleba said, standing alongside Spanish Foreign Minister Jose Manuel Albares.