Ukraine's new daily coronavirus cases, deaths hit record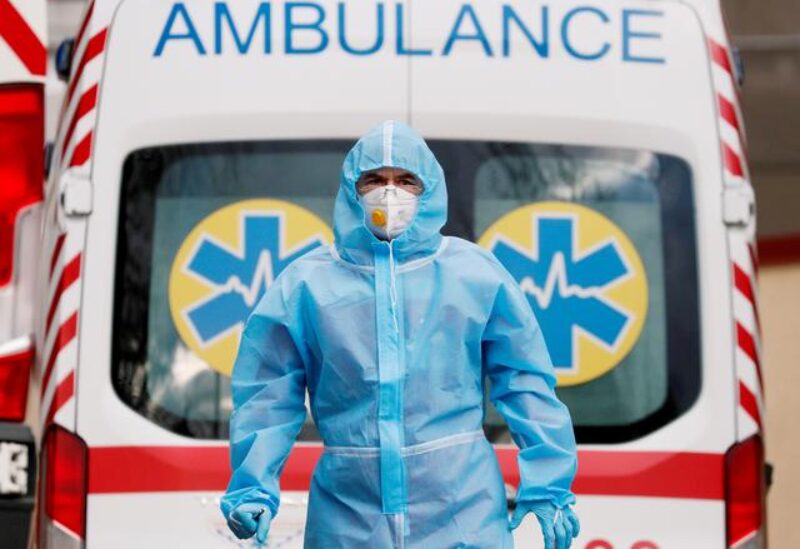 Ukraine registered a record daily high of new coronavirus infections and related deaths, the health ministry said on Thursday.
Ministry data showed 22,415 new cases over the past 24 hours, exceeding the previous high of 20,341 on April 3.
There were also 546 new deaths, surpassing the Oct. 19 record of 538.
Ukraine had issued earlier a st of rules that includes the following
All foreign citizens regardless of the country of arrival to enter Ukraine must have a policy (certificate) of insurance issued by an insurance company registered in Ukraine, and covers the costs related to the treatment of COVID-19, observation, and is valid for the entire period of stay in Ukraine.
All foreign citizens, holders of a temporary residence permit, as well as stateless persons need to have one of the following documents:
• a document confirming receipt of one or more doses of COVID-19 vaccine included by WHO in the list of approved for use in emergency situations; or
• foreign COVID certificate confirming vaccination against COVID-19 with vaccines that are included in the WHO list of approved for emergency use, negative test result for COVID-19 by PCR or recovery of a person from COVID-19; or
• a negative PCR test result or rapid test for the SARS-CoV-2 antigen (RAT, Ag) that was done no more than 72 hours before entry; or
Tests for entry into Ukraine are not required for vaccinated persons and children under 12
Foreign tourists over 18 years old who have not been vaccinated against coronavirus and cross the state border to enter must install the Vdoma mobile app, which monitors self-isolation, regardless of the length of stay on the territory of Ukraine
Self-isolation is not required if you undergo PCR testing or a rapid antigen test within 72 hours of entry and get a negative result.