Ukraine's Zelenskiy introduces Iran sanctions bill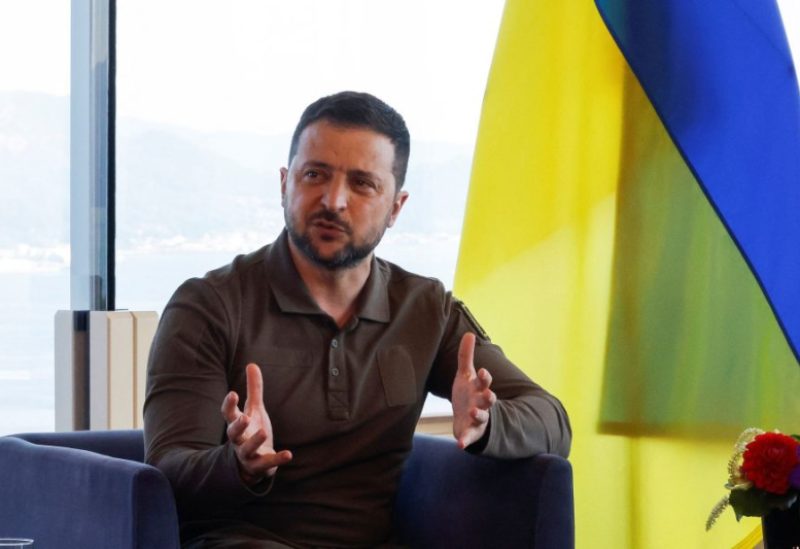 In response to what Kyiv claims are Tehran's weapons shipments to Moscow, Ukraine's President Volodymyr Zelenskiy has proposed a measure that would see Ukraine impose sanctions on Russia's ally Iran for 50 years, Zelenskiy's chief of staff Andriy Yermak said on Sunday.
Since Moscow invaded Ukraine last year, according to Kiev and its allies, Iran has been sending Russia with weapons, including hundreds of drones. Tehran denies the charges.
If passed by Ukraine's parliament, the bill would stop Iranian goods transitting through Ukraine and use of its airspace, as well as imposing trade, financial and technology sanctions against Iran and its citizens.
Kyiv said on Sunday that Moscow had staged the largest drone strike to date on Ukraine overnight, using 54 Iran-made drones. It said 52 of them were shot down.