Ukraine's Zelenskiy says F-16s make him 'confident' that Russia will lose the war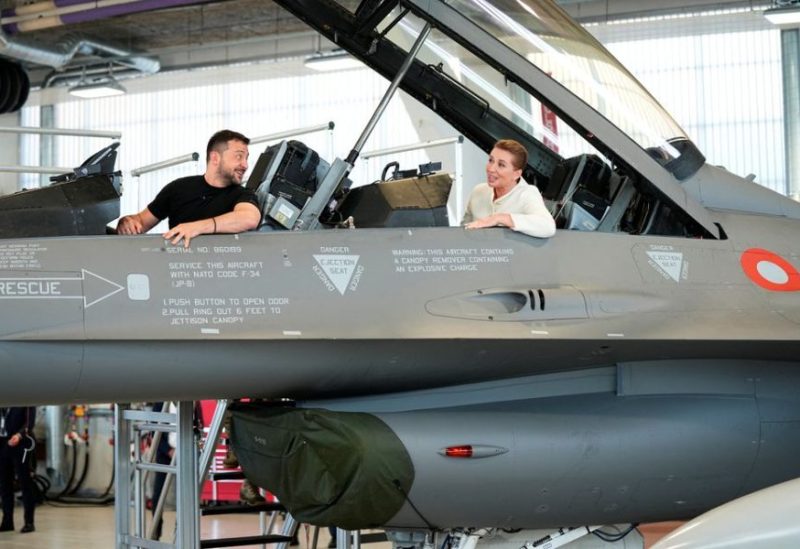 Ukrainian President Volodymyr Zelenskiy told a crowd in Denmark on Monday that promised deliveries of U.S.-made F-16 fighter jets had made him confident Ukraine could end Russia's invasion.
Denmark and the Netherlands on Sunday announced they would supply the first F-16s to Ukraine, with the initial six due to be delivered around New Year. Washington had approved the delivery of the jets ahead of Zelenskiy's trip to Copenhagen.
"Today we are confident that Russia will lose this war," Zelenskiy told thousands of people who gathered outside the Danish parliament to hear his speech.
Russia warned earlier that supplying the jets to Ukraine would only escalate the war, which has dragged on for almost 18 months. Russian forces are occupying almost a fifth of Ukraine's territory and Kyiv is battling hard to push them out.
"The fact that Denmark has now decided to donate 19 F-16 aircraft to Ukraine leads to an escalation of the conflict," Russian ambassador Vladimir Barbin said in a statement cited by the Ritzau news agency.
"By hiding behind a premise that Ukraine itself must determine the conditions for peace, Denmark seeks with its actions and words to leave Ukraine with no other choice but to continue the military confrontation with Russia," he said.
The Ukrainian military said the jet was vital to the success of its counteroffensive, which has proceeded slowly since its launch in early June, as it would prevent Russian fighter jets attacking advancing forces.