Ukraine's Zelenskiy visits Sweden to meet PM, royal family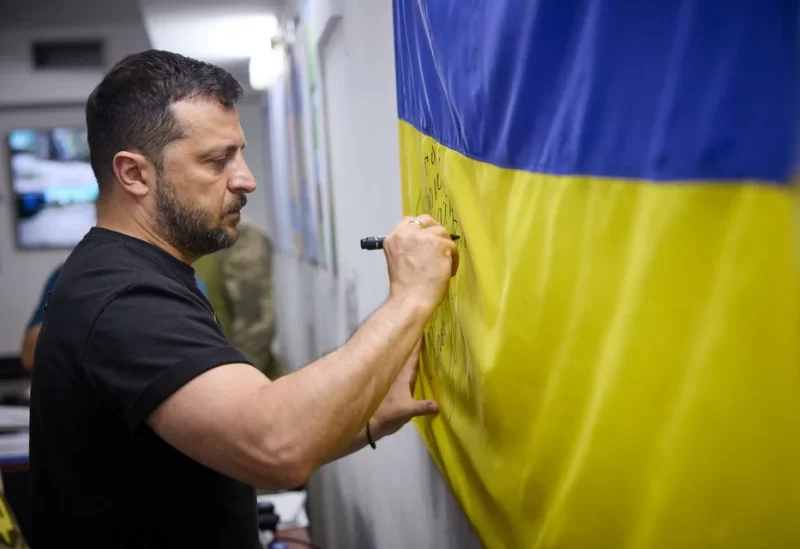 Ukraine's President Volodymyr Zelenskiy came in Sweden on Saturday to meet with Prime Minister Ulf Kristersson, the royal family, and other officials as a counteroffensive by Kiev against Russian soldiers enters its third month.
Zelenskiy said he would thank them for their assistance in the face of the Kremlin's full-fledged invasion, which is approaching the 18-month milestone.
"Our primary task is to strengthen Ukrainian warriors on the ground and in the sky, to develop bilateral cooperation, particularly in the defense industry, to facilitate Ukraine's European integration, and to ensure common security in the Euro-Atlantic space," he wrote in a Telegram post announcing his arrival.
Swedish Defense Minister Pal Jonson said last week his country was planning a new $313.5 million military support package to Ukraine consisting mainly of ammunition and spare parts to previously delivered weapon systems.
The package will be Sweden's 13th to Ukraine since the start of the war, taking the total value of the Nordic country's military aid – which has included tanks and anti-aircraft systems – to more than $1.8 billion.
The Swedish foreign ministry said it currently had no comment on Zelenskiy's visit.