Ukraine's Zelenskyy arrives in Berlin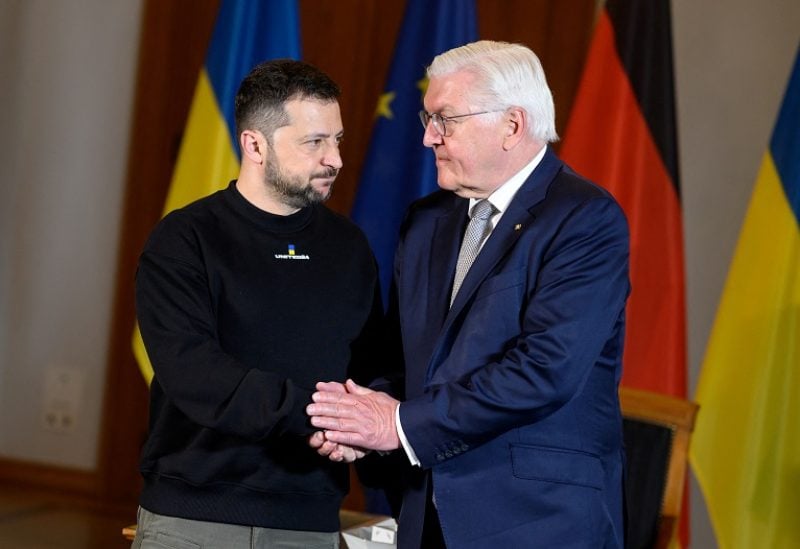 It is his first visit to Germany since the start of the Russian invasion of Ukraine in February 2022. Zelenskyy last visited Germany for the Munich Security Council event that year just before the war broke out.
He is expected to meet with German President Frank-Walter Steinmeier and Chancellor Olaf Scholz.
The visit comes as the German government offered its biggest military aid package yet to Ukraine as it seeks to repel Russia's ongoing attacks.
Zelenskyy may also visit Aachen for Charlemagne Prize ceremony
The Ukrainian president is due to be awarded the prestigious Charlemagne Prize on Sunday on behalf of the Ukrainian people.
The winner of the award was announced in December, but it is not yet clear whether Zelenskyy will travel to the western German city of Aachen where the award is traditionally granted.
European Commission President Ursula von der Leyen and Polish Prime Minister Mateusz Morawiecki are also expected to take part in the Aachen event.
On Saturday, Zelenskyy traveled to Rome for talks with political leaders and the pope. Germany will be the ninth country he has visited since Russia's invasion — after the United States, Poland, Britain, France Belgium, Finland, the Netherlands and Italy.